Global leader in mobile accessories and technologies, ZAGG has introduced XTR3 ECO screen protection and protective cases infused with graphene, claimed to be one of the strongest materials on earth.
The new screen protectors and cases are available for the entire iPhone 15 range including iPhone 15, iPhone 15 Plus, iPhone 15 Pro and iPhone 15 Pro Max.
Glass XTR3 ECO ($69.95), made with Hexiom impact technology, is ZAGG InvisibleShield's most technologically advanced screen protector and is 10 times stronger than traditional glass screen protection.
With new-to-world RPF60 technology from Eyesafe, Glass XTR3 ECO keeps eyes safe with the world's strongest blue light screen protection without changing the colours on the screen. Glass XTR3 ECO is made with up to 30% post-consumer recycled glass, its installation tray is made from 100% recycled content, and its packaging is 100% recyclable certified by FSC.
Like earlier versions of the product, Glass XTR3 ECO includes anti-reflective technology that enhances colour depth and vibrancy, an ultra-touch sensitive surface and a smooth nano-coating that reduces friction. It also includes an anti-dust adhesive.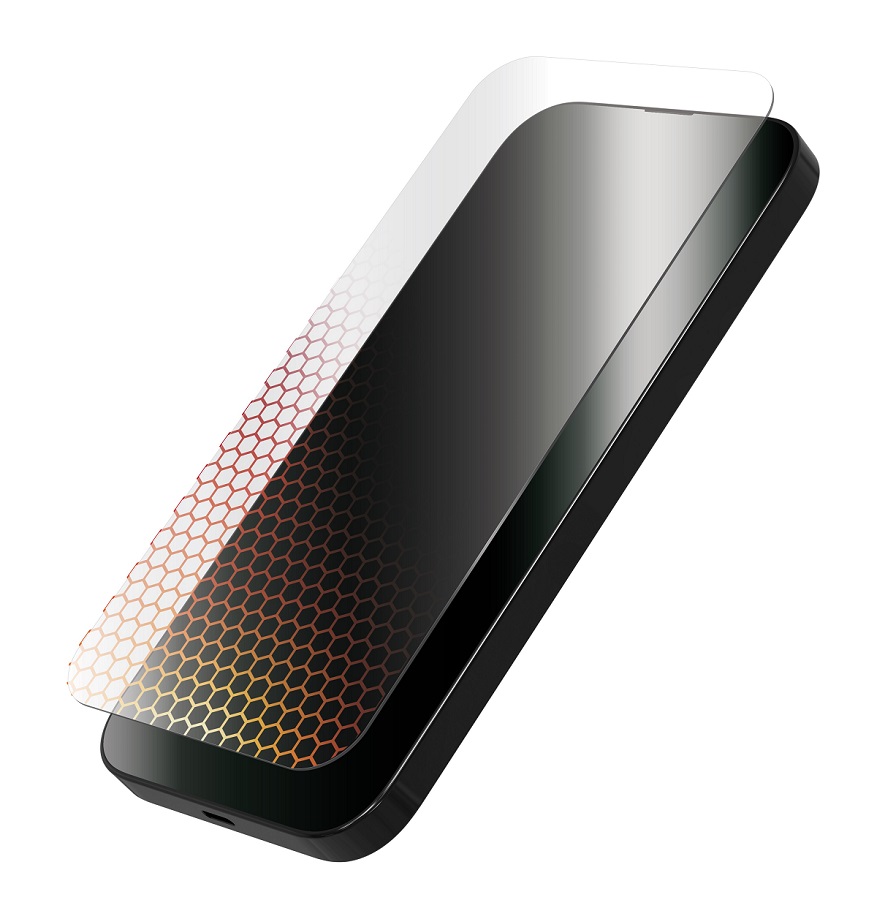 ZAGG InvisibleShield will also offer its core lineup of screen protectors for iPhone 15, including Glass Elite ($49.95) and Glass Elite Privacy 360 ($59.95).
Protect the camera lenses with the ZAGG Camera Lens Protector ($19.95) and ZAGG Metal Frame Camera Lens Protector ($24.95). Using strong tempered glass, lenses will remain scratch-free and ready for action. ZAGG will also offer Glass Plus Edge ($49.95) as part of its range to protect iPhone 15.
Phone cases
The ZAGG Graphene range will contain graphene material, which is harder than a diamond, yet more elastic than rubber, and claims to be up to 200 times stronger than steel. Graphene is incredibly thin, can withstand tremendous force, and dissipate heat.
The ZAGG Graphene lineup includes:
Crystal Palace ($39.95) – offering a sleek design with13 feet (four metre) drop protection and made with up to 78% recycled content.
Crystal Palace Snap ($49.95)– combining sleek, transparent design and unbeatable drop protection. Shows off the phone and highlights MagSafe compatible technology in the case.
Santa Cruz Snap ($49.95) – this sleek, transparent case has coloured borders and outlines around the camera ring and snap magnet with the ability to withstand drops up to 13 feet (four metres). It is made with up to 74% post-consumer recycled content and available in blue and black.
Santa Cruz Snap with Ring Stand ($59.95) – the same features as the Santa Cruz Snap, but adds an integrated ring stand for easy holding, and is made with 70% recycled content.
Milan Snap ($59.95)– this MagSafe compatible case has a semi-transparent surface enhanced with nature-inspired imagery including ocean and iridescent. Milan Snap has been tested and proven to protect from drops up to 13 feet (four metres) and is made with up to 74% post-consumer recycled plastic.
Manhattan Snap ($59.95)– the MagSafe compatible Manhattan Snap case was inspired by the professional traveller who values protection, convenience, and a sophisticated style. It provides 13 feet (four metres) of drop protection, has a comfortable ripple grip, comes in navy, sage, and black and is made with up to 42% recycled materials.
Denali Snap with Kickstand ($69.95)– like the Denali Snap, the MagSafe compatible Denali Snap with Kickstand also provides serious drop protection of 16 feet (five metres) with a no-slip grip and a textured finish.It's made with up to 92% recycled materials and is available in navy and black. 
The ZAGG Essentials lineup includes:
Clear Case ($29.95) – with 4.9 feet (1.5 metre) drop protection, it shields against everyday mishaps. Enjoy a slim, flexible design with anti-yellowing feature to stay clear over time. It's compatible with most wireless chargers.
Hampton Snap Case ($49.95)– blends style, protection, and convenience with a soft-touch finish and slim design, as well as 4.9 feet (1.5 metre) drop protection. MagSafe compatibility ensures seamless charging.
Glitter Snap Clear Case ($59.95)– add a touch of flair and enjoy 4.9 feet (1.5 metre) drop protection and anti-yellowing properties. The slim design ensures pocketability, and MagSafe is compatible for hassle-free wireless charging.
"ZAGG screen protectors and cases stand at the intersection of durability and innovation, reshaping the concept of safeguarding your mobile phone. Through Glass XTR3, ZAGG reaffirms its dedication to shield your device and care for your vision," ZAGG marketing manager for Australia and New Zealand, Brad Bricknell said.
"Additionally, with Graphene, ZAGG has demonstrated that our commitment to innovation is driven by our inquisitiveness and our determination to push the boundaries of what's attainable. We take immense pride in unveiling these fresh advancements in our collection of mobile accessories."