At its press conference ahead of the official opening of IFA 2023 in Berlin, Miele unveiled a new entry-level cordless handstick vacuum cleaner, the Duoflex HX1.
With the patent pending SpeedLock system, users can simply switch between a complete vacuum cleaner to handheld unit at the flick of the wrist. This is made more simple with the SpeedLock wall bracket (available with select models) that leaves the suction tube secure in the bracket when the PowerUnit is pulled upwards out of the holder.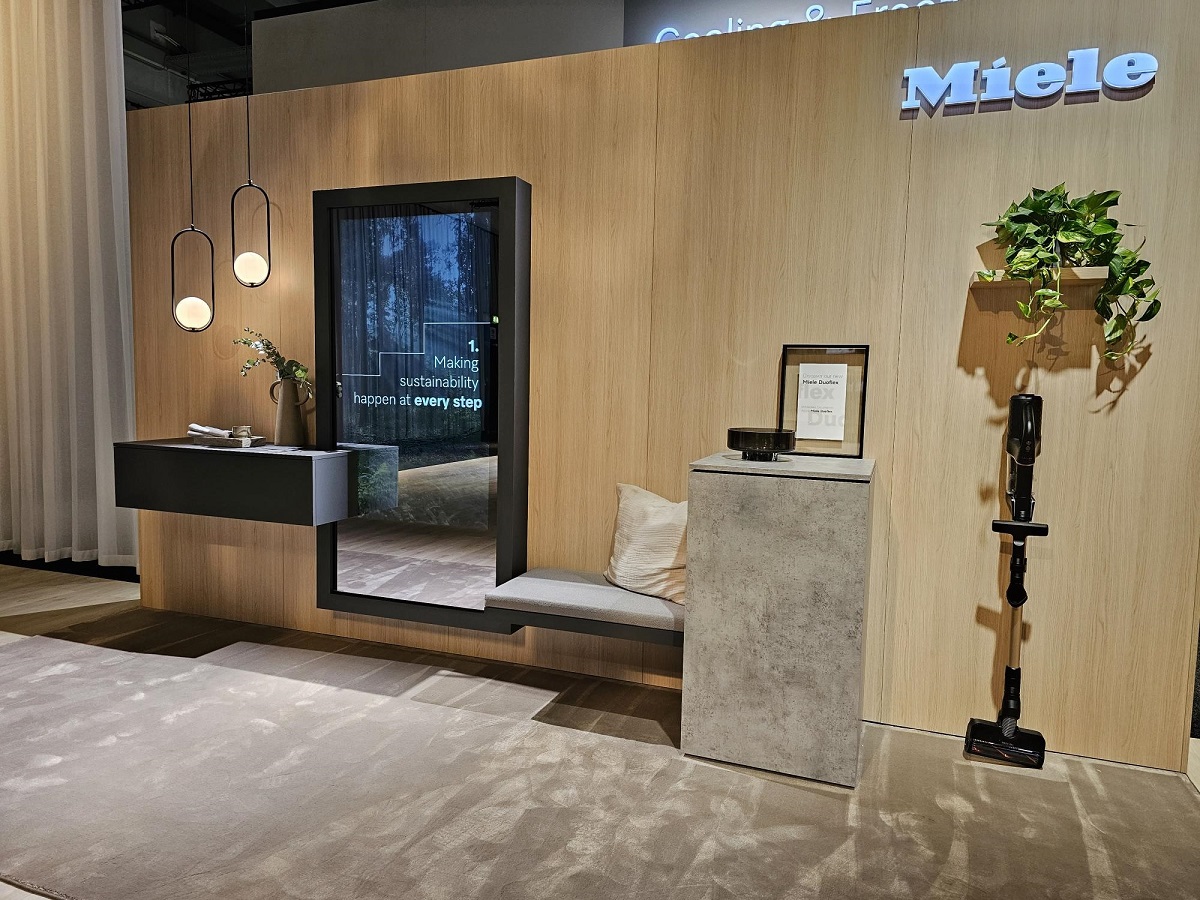 The Miele Duoflex HX1 vacuum cleaner on the Miele stand at IFA.
The digital motor is combined with a mono-cyclone design or Vortex technology, supported by the new multi floor electrobrush that automatically detects the type of floor and adjusts the speed accordingly. The lithium-ion battery with seven high-power cells provides up to 55 minutes of cleaning on the lowest setting.
The Duoflex HX1 operates using a two-stage filter system with coarse and fine debris filtered out in the first stage in the pre-filter with fine dust then passing through to the second stage of filtration. The filter system retains 99.99% of fine dust to leave room air clean.
Scheduled to launch in Germany in the second quarter of 2024 with pricing starting from 339 Euro (A$570), the Miele DuoFlex HX1 handstick vacuum will be available in six colours including Terra Red, Nordic Blue, Sunset Yellow, Brilliant White and Obsidian Black with Space Grey or Rose Gold.