The Global Cooksafe Coalition (GCC), which launched in Australia in November 2022, is gaining traction with support from more members including TV personality and food critic, Melissa Leong, alongside key property groups such as Frasers Property Australia, Cbus Property, Barangaroo's International Towers and Powerhouse Museum, as they pledge to choose safe and sustainable electric cooking.
With existing commitments from Lendlease and GPT, this takes the combined assets and funds under management of property companies pledging off gas for cooking to more than $127 billion.
As part of their support of the GCC, members have signed up to clean electrical cooking efforts with all new kitchens being electric by 2030 and all existing kitchens retrofitted to become electric by 2040 in OECD countries.
Additional support of the GCC was announced at Sydney's Icebergs Dining Room and Bar with head chef, Alex Prichard (pictured below) showcasing the restaurant's electric kitchen fitted out with numerous induction cooktops.
This was followed by a panel discussion with Melissa Leong, Asthma Australia CEO, Michele Goldman, Frasers Property Australia general manager of assets, Felicity Armstrong, and leading chef and Global Cooksafe Coalition kitchen consultant, Luke Burgess.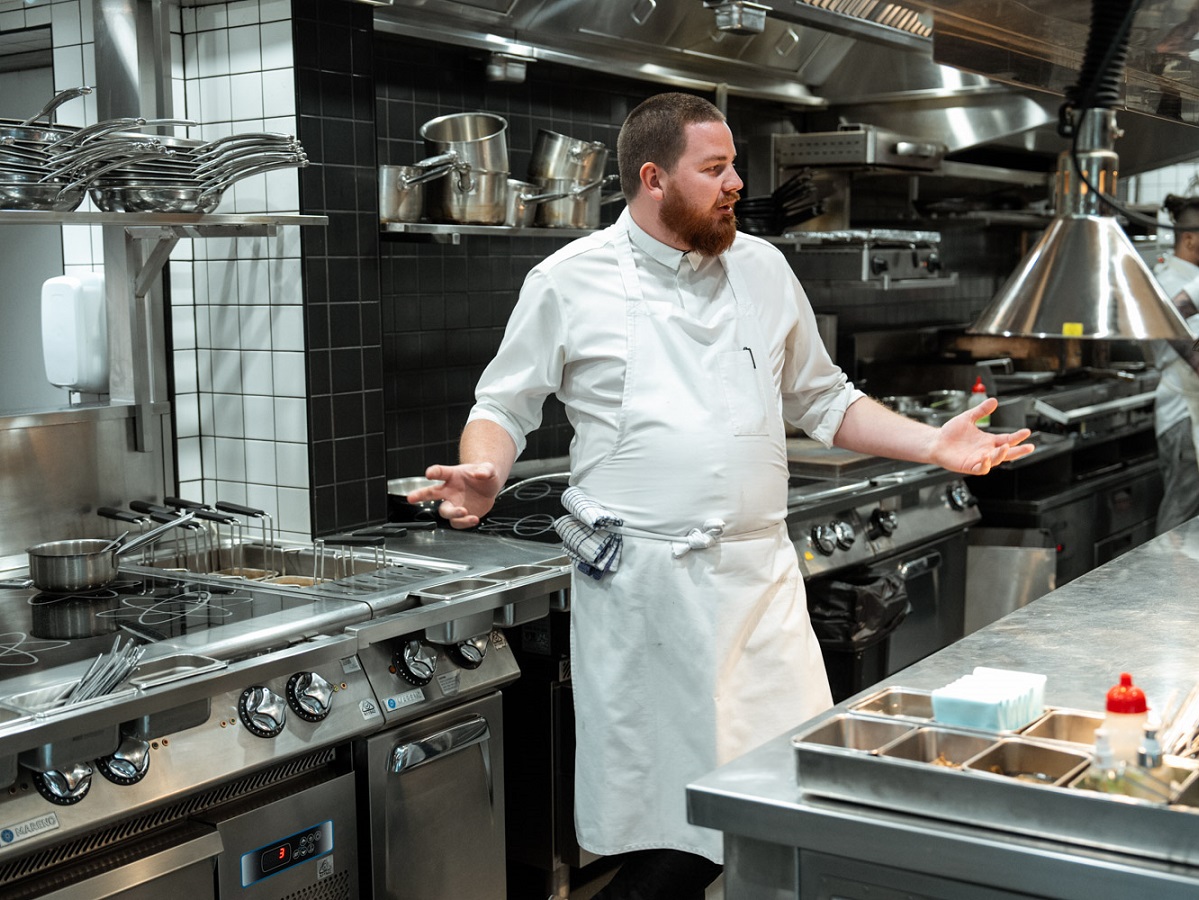 It is estimated that gas cooktops contribute 12% to childhood asthma in Australia with evidence around the impacts of nitrogen dioxide on health, contributing to an increase in symptoms for those already suffering from asthma but also contributing to the development of asthma, according to Michele Goldman.
"In 2021, Asthma Australia partnered with the Climate Council to launch a report on gas cooktops and their significant contribution to childhood asthma. Last year, we did a national representative survey on the impact of triggers in the home, and gas cooktops was one of those," she said.
"People are still shocked to learn about the impact of gas cooking on health so there's a big education job to be done. Almost half of homes (48%) are using gas cooktops and they remain people's preferred choice for cooking with only 14% and 15% respectively considering health and environmental impacts. There's a huge job to do to increase awareness about the impacts of air pollutants like nitrogen dioxide to empower people when they're choosing appliances."
The GCC was a natural alignment with Frasers Property's own ESG strategy and journey to decarbonisation.
"From a residential perspective, we have thousands of apartments in our pipeline, and they will all be electric, and we aren't getting any pushback from consumers. It helps that the economic argument is easy to make, but its what households want," Felicity Armstrong said.
"The journey with food and beverage retailers in shopping centres is a longer one. The titans of the food industry are leading the way, but we need to work together as an industry to ensure it filters through all types of food retailing.
"The property industry has a fantastic history of driving change in this space, and this will be another example of that. It's important to drill down to what our food retailers need, understand their business models and educate them to drive the change."
Brook Turner (panelist moderator), Michele Goldman (Asthma Australia), Felicity Armstrong (Frasers Property), Melissa Leong (TV personality) and Luke Burgess (GCC kitchen consultant).
Melissa Leong believes there's a 'romance' surrounding the idea of fire in the kitchen, but it's still possible to create incredibly compelling food without gas.
"When we think about the way we integrate technology into our everyday lives, such as electric vehicles, it's something acceptable now but seemed crazy a short while ago. Why would we not integrate technology into our kitchens? We love to cook, and we eat every single day, whether it's at home or dining out," she said.
"We started seeing induction cooktops in demonstrations because it was simple and easy, but that same simplicity and ease is being integrated into everyday kitchens in homes as well. It's always trend-oriented – people setting the standard and talking about it, and then seeing that integration in both professional and domestic environments."
Luke Burgess worked with (chef) Tetsuya (Wakuda) in the 1990s and as a fan of the latest and greatest technology, he brought an induction cooktop into his kitchen.
"When I moved to NOMA in 2009, a fully integrated electric kitchen with induction and grill tops was installed and it performed better than anything else I'd ever used. Within 10 years, we reached a point where it superseded everything else," he said.
"Cleaning time was reduced from 24 minutes for a gas cooktop to just 21 seconds to wipe down an induction cooktop, which saved over $30,000 in wages in cleaning alone in one year. But the shift wasn't motivated by money, it was the quality of output and the improved experience for staff.
"It's important to note that induction technology is as good as it's going to get for the next 50 years. We will see refinements of the units, but I can't see anything else coming through. In some areas, there's a longer lead time, but it helps us get it right because it is for the long-term."
Miele Australia and New Zealand managing director, Yves Dalcourt, who attend the GCC event, said: "This Coalition will help educate the everyday consumer. With the support and knowledge of key stakeholders within the group, I believe it will have a positive impact not only for the environment but on the overall health of people," he told Appliance Retailer.