Glen Dimplex is commemorating 50 years in business and to celebrate the occasion, the Australian division gathered in Melbourne to reflect on the past five decades.
Glen Dimplex Australia CEO, David Woodward acknowledged the achievements in the Australian market, attributing the success to the efforts of the local team.
"We are incredibly proud to celebrate 50 years of Glen Dimplex. This accomplishment is a testament to the unwavering commitment and outstanding work of our team members, whose talent and dedication have made this half-century possible," he said.
"In honour of this anniversary, we have launched several internal initiatives this year including our GLOW program, which encourages each of our brand teams to dedicate a workday to volunteering with a local charity. In Victoria, the team participated in the Knox Council 'Business Tree Planting Day' and received such positive feedback from the experience that we are already exploring ways to expand this initiative in the future."
On a global scale, 25 Glen Dimplex employees from teams around the world were handpicked to participate in an Executive Leadership Program at Trinity College in Dublin. The course was designed to nurture internal talent, as well as foster integration and collaboration.
Glen Dimplex also introduced the inaugural Founder's Awards, which recognised the contributions of employees across the entire group, which were presented by founder, Martin Naughton.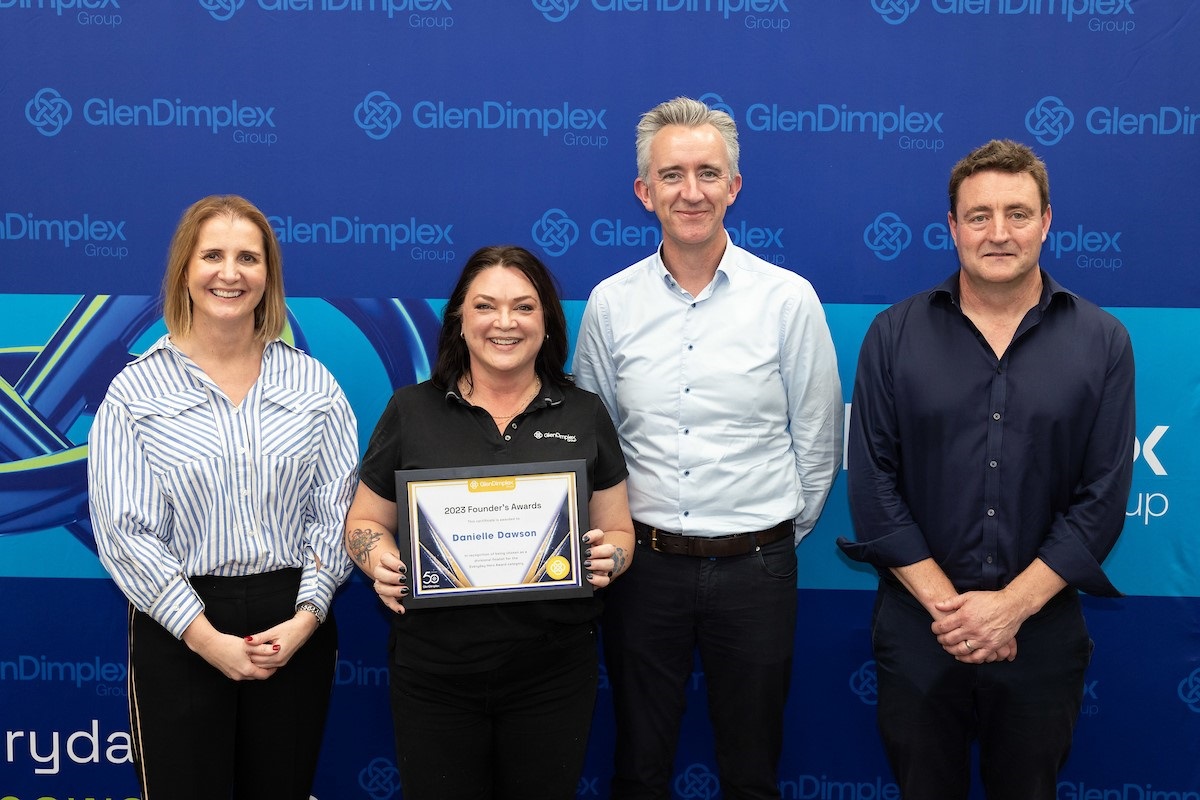 In 1977, Glen Electric acquired Dimplex, a company that was 10 times its size. Since then, key milestones include the establishment of manufacturing centres in Australia and Canada, and the honour of receiving two Royal Warrants from the British royal family in 1955 and 1985 respectively.