Despite positive economic outlook.
Current and future financial condition sub-indices turned negative last week, falling 7.4% and 1.8% respectively, according to ANZ Roy Morgan data. The fall in the current financial index unwinds the upturn since it plunged in the weekend of the Wentworth by-election in Sydney.
Economic condition readings were mixed, with current economic conditions falling1.6% while future economic conditions rose by 1.3%. However, the 'time to buy a household item' sub-index rose marginally, up 0.9%.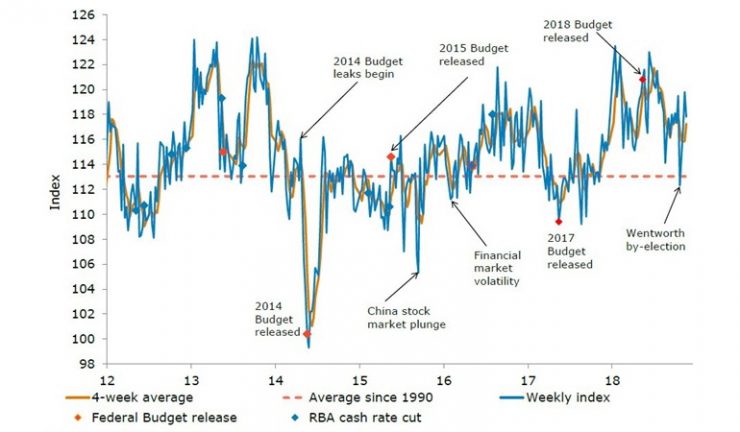 Last week's consumer sentiment fall was despite solid reports on wages and employment data and falling petrol prices, according to ANZ head of Australian economics, David Plank. "In our view, the fall can be largely attributed to consolidation after three consecutive upticks following the steep fall over the Wentworth by-election," he said.

"The consolidation leaves confidence well above its long-run average and a little above its level of a year ago. This is despite the fact house prices have been falling for more than a year on average for the country as a whole, albeit with considerable regional variation."

And with little domestic data this week, global news and petrol prices will dominate, he said.

Tags: slider