Tefal takes healthy cooking to the next level
Small and smart appliances.
Groupe SEB invited the media to a cooking demonstration for its range of Tefal products. Lined up in the display kitchen were the latest in benchtop appliances from the French company. These included the Cook4Me+ Multi-Cooker, Cook4Me Pressure Cooker, the Cuisine Companion and the new Multicook & Grains healthy cooker that takes nutritious cooking to a new level.
Cooking demonstrators showed how these next generation domestic cooking companions are capable of producing multiple dishes at the touch of button. For the time-poor, the Cook4Me + Multi-Cooker has over 100 meals that can be cooked in under 12 minutes and comes with six cooking settings and 150 pre-programmed recipes.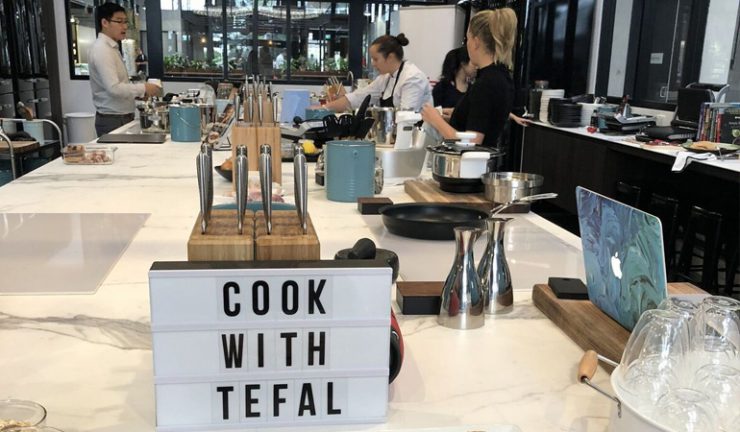 The latest Tefal benchtop appliance, the Multicook & Grains, features exclusive technology to deliver healthier, nutritious cooking by speeding up the soaking process by 10 times, compared to traditional soaking methods. It is the only appliance currently on the market that addresses the three stages to cooking grains –soaking, cooking and steaming.

The full potential of nutrients said to be released only after these steps have been completed. It also features 80 cooking programs and comes with a slew of accessories and a recipe book with 150 recipes. The machine is not limited to cooking rice and grains, but also cooks pasta, soups, jams and desserts.

Read more about the latest benchtop appliances in the June/July issue of Appliance Retailer.

Tags: slider