Alcatel to provide built-in parental controls
Across 2018 mobile devices.
Family Zone filtering technology will be preloaded onto Alcatel smart devices, enabling parents to set internet and device access policies for their children, from the launch of the Alcatel range in mid-2018, as part of an agreement between Family Zone and Alcatel parent company, TCL Corporation.
Following a successful roll out in Australia and New Zealand, the companies will look to roll out the installation of this technology globally.
Family Zone's on-device technology is called Mobile Zone, which runs on various platforms including Android smart devices, iOS, macOS, Windows and Chromebooks.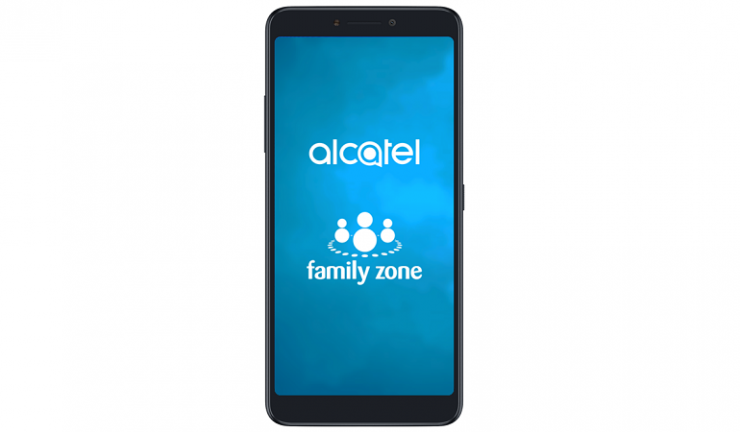 Alcatel Australia managing director, Sam Skontos said, "My passion around this announcement stems from a very personal experience for me, as a father with the opportunity to work with my children on what they can access on their mobile phones, when and for how long. Having Family Zone pre-loaded on all Alcatel devices being launched into Australia is an extension of my concerns as a parent, and our desire to help provide more peace of mind to Australian families.

"There is a lot of excitement around our new range and for good reason, and more than ever before we will be a compelling option for parents who are considering a first mobile phone for their child. To have an opportunity to help our customers address areas around privacy, security, usage and length of screen time through an alliance with an Australian company is particularly fulfilling, and I am looking forward to working together with Family Zone moving forward."

Family Zone managing director, Tim Levy commented, "In the past 18 months we have achieved a lot of success and a lot of 'firsts', our alliance with Alcatel is however one of our proudest. Family Zone's vision is for our technology to be embedded on every device and network that our kids use.

"We are in schools across the world and have agreements with Telcos and access point manufacturers globally. Our agreement with Alcatel however completes the picture with a manufacturer of mobile devices joining the ecosystem. We are proud that we can now demonstrate the fullness of our vision."

Tags: slider