Laser thanks retail partners for support
Of 'biggest ever' promotion.
Laser has recently concluded one of its biggest consumer promotions ever in its 30-year history, as it announced the winner of the major prize, a 2018 Mini.
The three-month promotion enabled consumers who purchased any Laser or Navig8r product from select retailers, to enter the promotion by talking about their favourite Mini colour, and why. The keys to the Mini were given to Central Coast resident, Peter J last week.
The promotion coincided with key product announcements and forays into new categories for Laser, including new wireless Qi charging and media player ranges.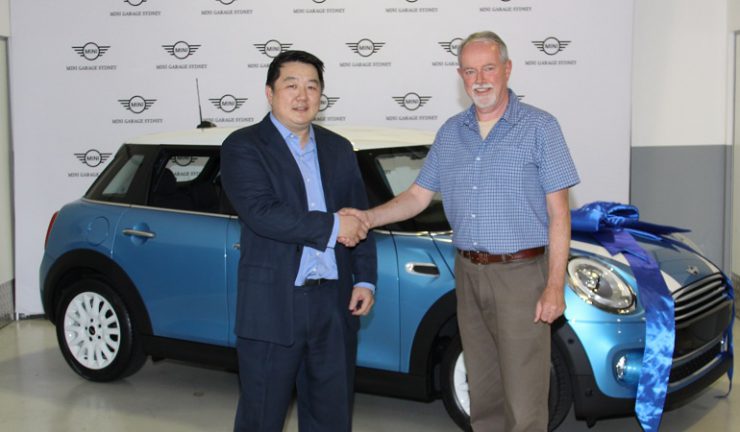 Laser managing director, Chris Lau with winner, Peter J

The promotion was supported by in-store point of sale and promotion across digital channels, and embraced by retail partners including Harvey Norman, The Good Guys, Big W, JB Hi Fi, Bing Lee and Officeworks.

Laser managing director, Chris Lau said, "While some may consider this promotion somewhat 'old-school' at a time of massive digital campaigns, this nonetheless worked incredibly well for us on every metric.

"Consumers were engaged with our brand, our retail partners could see this both benefitted them leading into Christmas and demonstrated our commitment to our bricks-and-mortar partners. Their support was tremendous, most especially at store level nationally.

"In a world where there is so much focus on digital, it has been fantastic to see the physical entries we received and the enthusiasm from both new and existing customers."

Tags: news-6, slider