Winning Group hosts annual strategy day
With over 600 staff and suppliers.
The annual Winning Group strategy presentation was recently held at Luna Park, with 620 staff and key suppliers in attendance. Winning Group CEO, John Winning was joined by international guest speaker, The Ritz Carlton Leadership Centre corporate director of culture transformation, Joseph Quitoni, who travelled from San Francisco.
Supported by supply partners, it was the first time the entire Winning Group staff from around the country came together to attend the company strategy presentation day. John Winning discussed the outlook for the appliance and retail industries, as well as outlining the Group's strategy to achieve the company mission of providing the best shopping experience in the world.
"It's been a turbulent 12 months in business for all retailers, obviously the hype about Amazon's arrival, as well as housing affordability and other economic factors impacting consumer purchasing behaviour. As a business, we are proud of our accomplishments over the past year, including achieving double-digit sales growth each month. We also acquired workplace culture app Jobvibe, and both Appliances Online and Winning Appliances reached an industry high Net Promoter Score of 80, a truly remarkable feat," he said.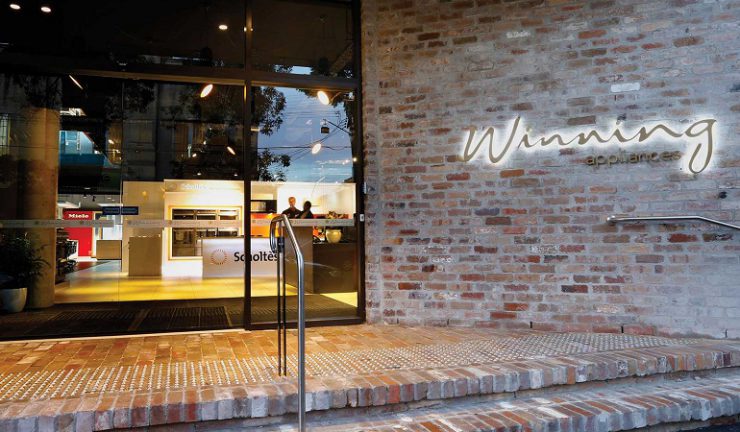 "Looking ahead, we are very well placed to continue to deliver our legendary customer experience whether that is online or over the phone with Appliances Online and Home Clearance or in-store at Winning Appliances. As our customer Net Promoter Scores demonstrates, we believe that none of our competitors can provide the level of care that we offer.

"We would like to thank our valued supplier partners who supported the Strategy Day and also attended the presentation, in particular our Platinum Partner, Electrolux and Gold Partners, Asko, Smeg, Bosch, Miele, Home Appliances, Fisher & Paykel and Residentia," he added.

The annual Winning Group Value Award winners were also announced at the strategy day. The awards highlight people within the business who truly embody the Winning Group company values. The day concluded with the annual Winning Group Christmas Party, where staff enjoyed dinner and entertainment from comedian Jimeoin as well as a traditional fireworks display.

Tags: featured-post