AEG unveils website refresh
To reflect premium feel of brand.
The new AEG website has launched this month. It is now mobile responsive for a remarkable experience across all devices.Throughout the site the sleek functionality and beautiful animation convey the premium feel of the brand whilst showcasing the products, Electrolux digital manager, Samantha Chapman, who was responsible for launching the AEG site, told Appliance Retailer.
"On the homepage the main navigation panel easily navigates to all areas of the site, including Tasteology documentary episodes, the latest Instagram posts, the latest articles, videos and recipes, among others.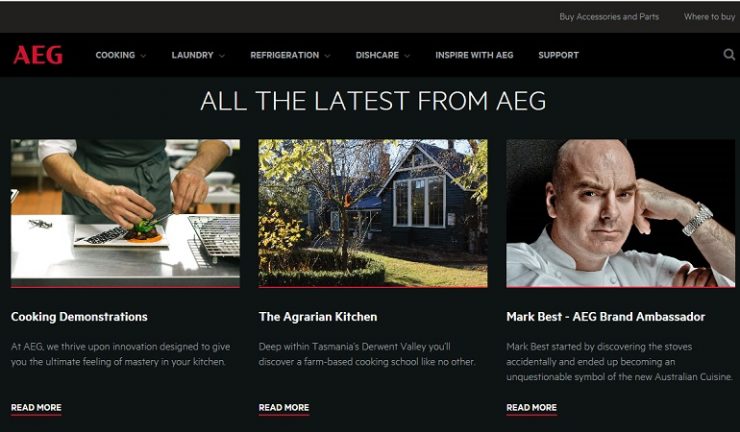 "Inspire with AEG is the lifestyle section of the site which will feature recipes, articles, the must-see Tasteology episodes, brand ambassador Mark Best's biography, as well as upcoming in-store cooking demonstrations and the latest news from AEG.
"On product category pages, the products top three features are listed to make it more simple for consumers to compare products at a glance, whilst the filtering functionality makes it more efficient to find the right appliance.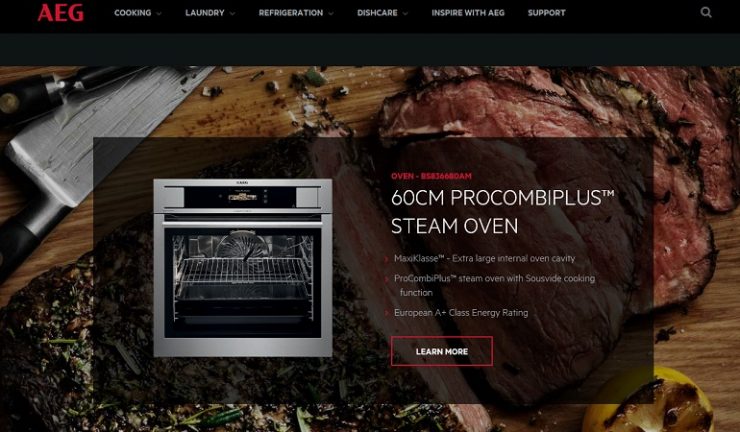 Product pages showcase the products key features, consumer reviews, downloadable user manuals and dimension PDFs. It's also never been easier for consumers to find where they can purchase AEG products with a "Where to buy" button on every product page.
"The Support section is where consumers will be able to find the First Klasse Care Team's contact details and further information on their services, FAQs, retailer and service listings and brochures," she said.