Miele has shared the strategy behind its latest Experience Centre – located within the Westfield Bondi shopping centre in Sydney.
The 220-square metre store, previously occupied by Nespresso, represents a deliberate move by Miele into the affluent eastern suburbs within one of the largest shopping centre precincts in Sydney.
According to Miele Australia's Ben Curmi, who leads Experience Centres, the store took slightly longer to fit-out than previously planned – with about 10 weeks required before the opening date on 24 August. However, it was certainly worth the wait.
"From a cooking perspective, we have about 80 per cent of the range on display and in laundry we have more than half the range as well. In dishwashers, while we only have six models on display, we are able to demonstrate all formats, fascias and features including semi-integrated and fully integrated products. All vacuum cleaner models are represented as well as a select range of refrigeration," he said.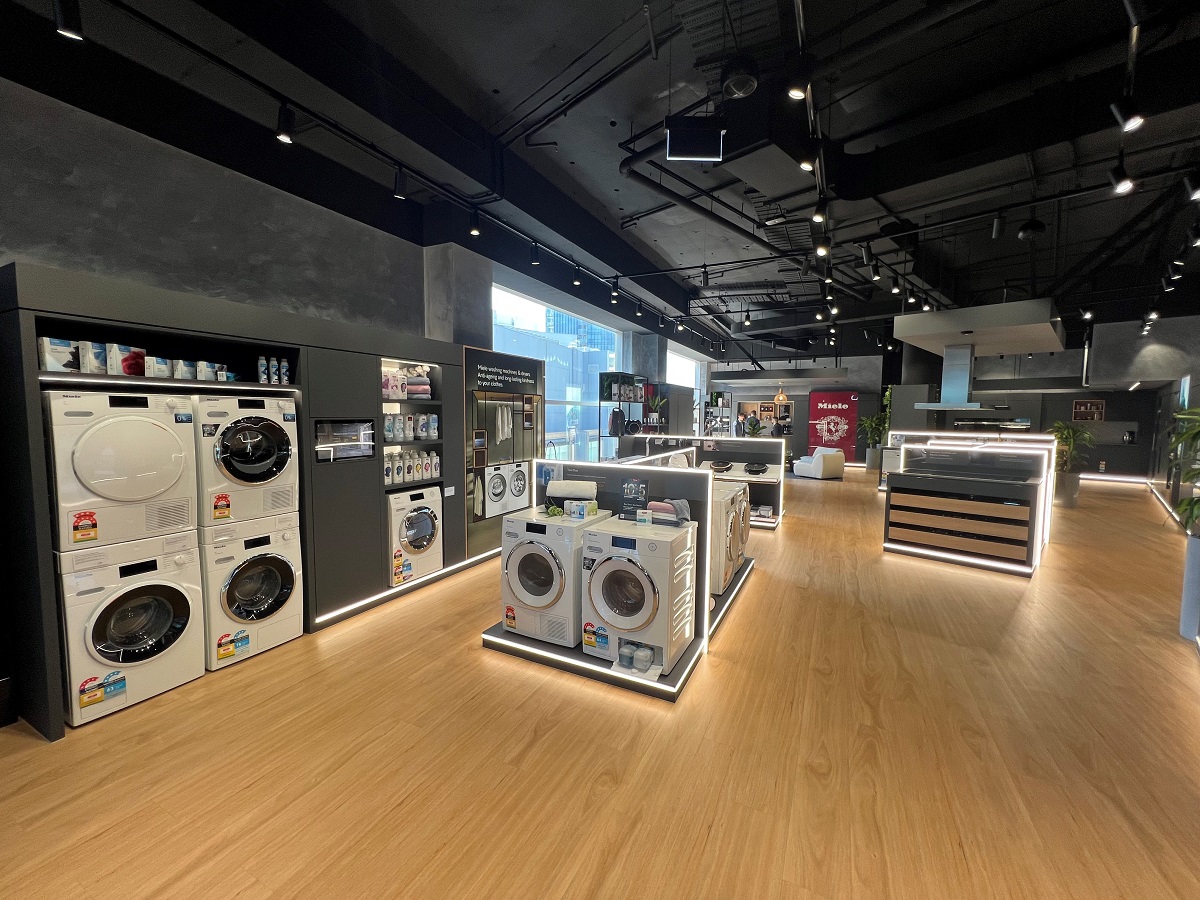 "This Experience Centre also features the entire range of consumable items to complement our dishwashing and laundry appliances, as well as care products to keep everything looking their best. This Centre has a demonstration area that is open to the retail space and creates a tremendous atmosphere when a demonstration is taking place."
It is also the only one of the three locations within a shopping centre that features a dedicated seated coffee area featuring luxurious lounges, creating a relaxed and inviting setting. The store also features two enormous five metre by five metre glass windows which provides considerable natural light.
Demonstrations are organised with a dedicated Culinary Expert either once or twice per day, running five days per week. Classes are often attended as part of a pre-purchase or post-purchase experience and can be as specific as understanding the benefits of Moisture Plus or a Coffee Connoisseur class to help get the best out of benchtop or built-in coffee machines.
"We also host laundry classes to provide tips and tricks to help visitors get the most out of their laundry – as there are still consumers making the transition from top loaders to front loaders and we are there to help them."
"This is the third shopping centre location for a Miele Experience Centre after Doncaster in Melbourne and Karrinyup in Perth. Our presence in major shopping centres is important for the brand, as we want to be visible and accessible to as many customers as possible. The store traffic we see in these centre locations is significantly higher than other experience centres and we are confident that Bondi is the perfect addition."