Kmart has re-opened the doors to a new large format store in Bairnsdale, VIC, measuring 3,978 square metres with a refreshed layout and design placing customer experience at the centre.
The new store includes a broader range of products, central self-serve check outs, wider aisles for easy wheelchair and pram access and bolder graphics for navigation, as well as ample fitting room space, photo centre and layby options.
The opening of Kmart's new store has seen the recruitment of 110 new team members from the local community and each of K hub Bairnsdale's existing team members being transferred over to the new location.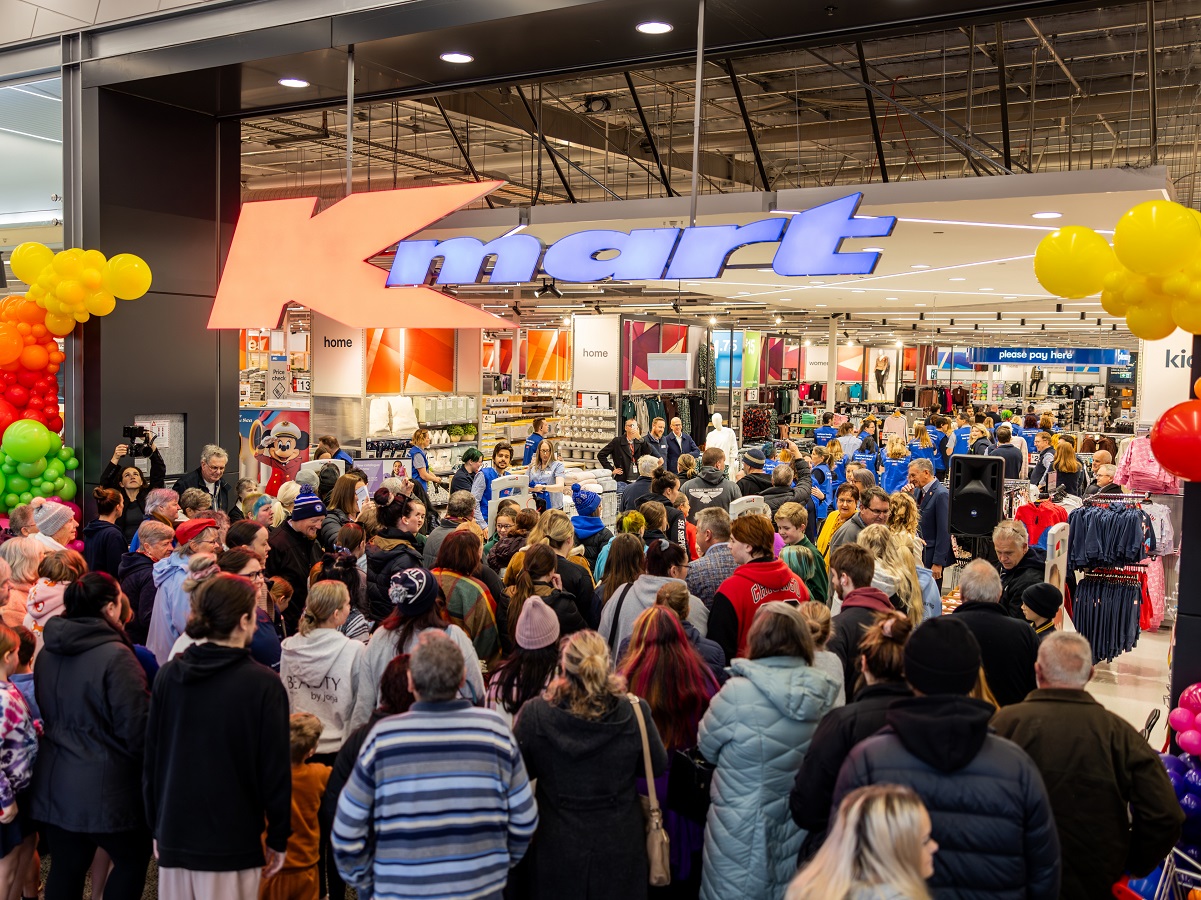 Kmart Bairnsdale store manager, Maree Day said, "It is a dream seeing the new store come to fruition. The team are buzzing with excitement to finally have a large format new store. I feel blessed to be a part of such an amazing team and I am so happy to welcome our community back through our doors."
The new Kmart Bairnsdale store is a forming part of Kmart's 'Deadly Store Network,' a collaborative effort between First Nations and non-First Nations team members to make steps towards reconciliation. Kmart's 'Deadly Store Network' now consists of over 100 stores across Australia and are in areas with high representation of First Nations peoples.
"As a business, we believe we have a greater role to engage with community, provide opportunities and educate anyone who enters our stores," Day said.
"During the recruitment process we have been working closely with The Clontarf Foundation and the Girls at the Centre, coming together to support young people in securing employment. We are proud to have 12 Indigenous team members, including five seniors and seven junior roles join us from this program."
Deadly Store team members undertake cultural confidence training and participate in events to support community engagement. Deadly Stores such as Kmart Bairnsdale create powerful relationships with community partners to create a strong focus on ensuring team members and customers feel culturally safe when in store.
These stores are also the proud poster distributors of the 2023 National NAIDOC Week posters and Kmart Bairnsdale will showcase visual merchandising displays celebrating NAIDOC Week as well as artwork from Kmart's First Nation's team members.