Winning Group CEO, John Winning has been awarded CEO of the Year at CEO Magazine's Executive of the Year Awards.
The Awards recognise inspirational leadership over the past year and John Winning was awarded CEO of the Year in the $100 million+ category.
Winning founded Appliances Online in 2005 at 21 years of age with a laptop, rented truck, and a 1300 number diverted to a mobile phone, with the aim to offer Australians an efficient, streamlined and convenient online shopping experience.
Since taking over as CEO of the Winning Group, the business has transformed from a retailer to an experience company encompassing retail, logistics, hospitality, technology, science, education, media and extreme sports with busineses including Appliances Online, Winning Appliances, Andoo, Rogerseller, Spence & Lyda, Home Clearance, Winning Services, Heelix, Ora restaurant, and more.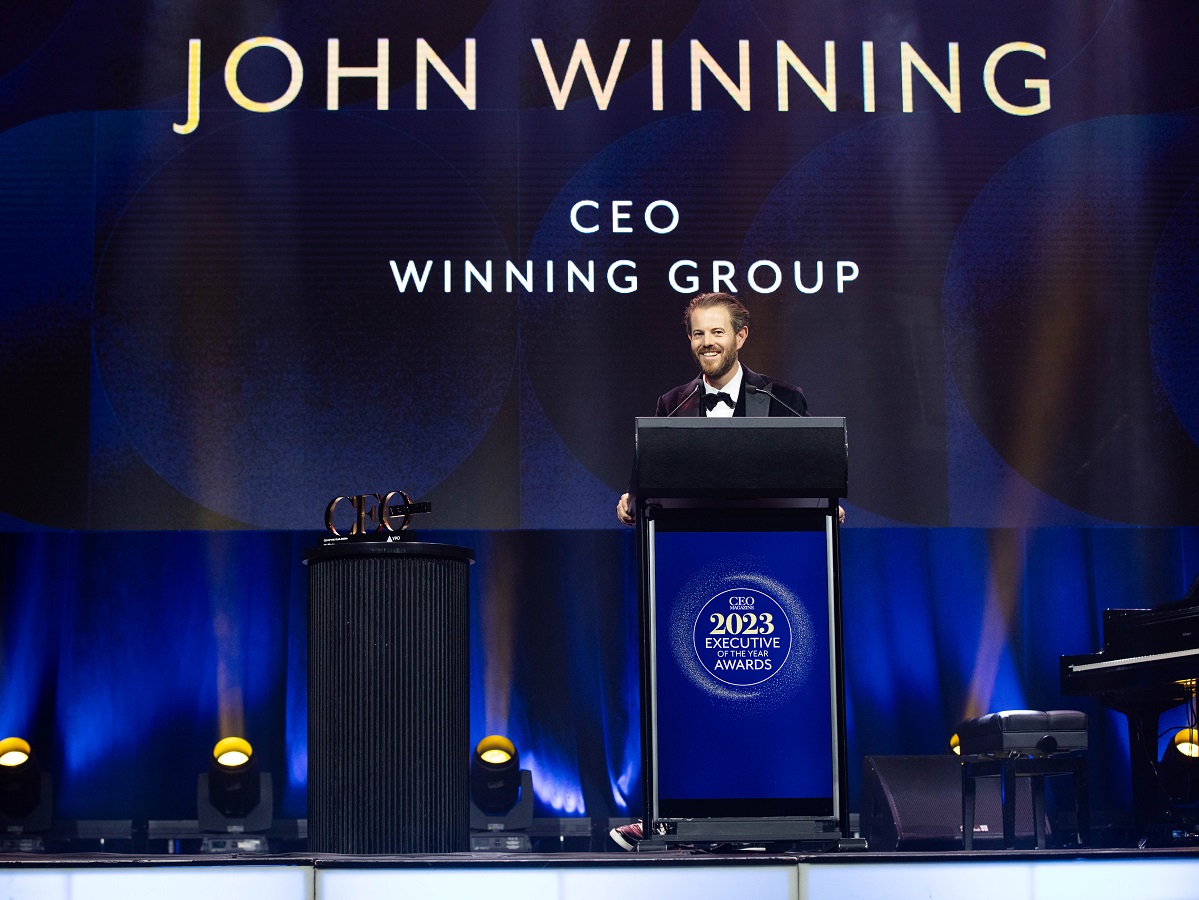 "I'm incredibly grateful to CEO Magazine for this recognition as CEO of the Year. It's truly an honour to be acknowledged among such a remarkable assembly of Australian business leaders. But the heart of this achievement lies with our entire team at Winning Group – their relentless pursuit of excellence and commitment to our vision is the cornerstone of our success. Their work and dedication are the true architects of this accolade," Winning said.
"Leading the Winning Group, our family business with a legacy spanning over a century, is a privilege. It began in 1906 as a modest horse and saddlery enterprise and has now evolved into a catalyst for positive change. We're not just redefining retail globally; our ambition stretches across diverse sectors including logistics, technology, science, education, hospitality, media and extreme sports.
"Our identity transcends traditional retail – we're in the business of crafting extraordinary experiences. My role as CEO is not just about driving profit, but about making a significant and meaningful impact. We're committed to creating value that resonates not just with our customers, but with our team, communities, and the environment, all while ensuring our commercial viability."