Up 3.5% year-on-year.
JB Hi-Fi has announced record sales and earnings with total sales up 3.5% to $7.1 billion for the full year ended June 30, 2019 with net profit after tax up 7.1% to $249.8 million.
Group CEO, Richard Murray, said it was a solid result for the group with all brands and divisions delivering sales and earnings growth.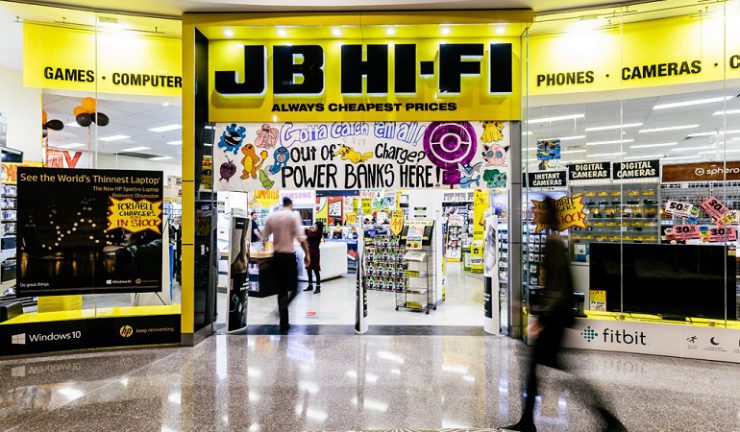 Total sales for JB Hi-Fi Australia grew 4.1% to $4.73 billion, with comparable sales up 2.8%. Online sales also increased 23.0% to $258 million or 5.5% of total sales. However, the store network remained critical to growth in order to maintain its competitive advantage, he said.
In FY20 the company expects total group sales to be around $7.25 billion comprising: JB Hi-Fi Australia $4.84 billion; JB Hi-Fi New Zealand NZ$0.24 billion; and The Good Guys $2.18 billion.
"While we continue to see variability in the sales environment, we enter FY20 confident in our ability to execute and grow market share," Murray said.
JB Hi-Fi shares rose as much as 13% following the stronger than expected FY18 result.