The recent launch event for Women of e&s has been hailed a success and a night to remember by the team.  
Held at the e&s Chadstone showroom on 20 July, members from the e&s business were joined by senior executives of the Electrolux team, who sponsored the event.
The evening kicked off with networking and finger food prepared onsite in e&s' Chadstone showroom kitchen by Nellie Tamburro. The formalities commenced with Women of e&s founding members, Linda Soto and Lauren Mastoropoulos introducing guest speakers to discuss the topic of the evening – 'The people who have believed in us'.
"The reason we formed Women of e&s is so we can inclusively support and guide the career progression of all e&s employees to increase leadership diversity within the business," Mastoropoulos said.
e&s general manager of talent and wellbeing, Nicola Crocco shared her story of a leader she worked with early in her career. "It took someone believing in me to open the door to the possibilities that were in front of me. Once I stepped through that door, I needed to believe in myself to bring those possibilities to life."
Crocco encouraged the group to ask themselves, "Who are you believing in? Who are you encouraging and making aware of their strengths and potential at work?"
She went on to say, "Recognising each other's strengths and encouraging each other to step forward and do more with our capability is a powerful way to include each other as we progress through our careers."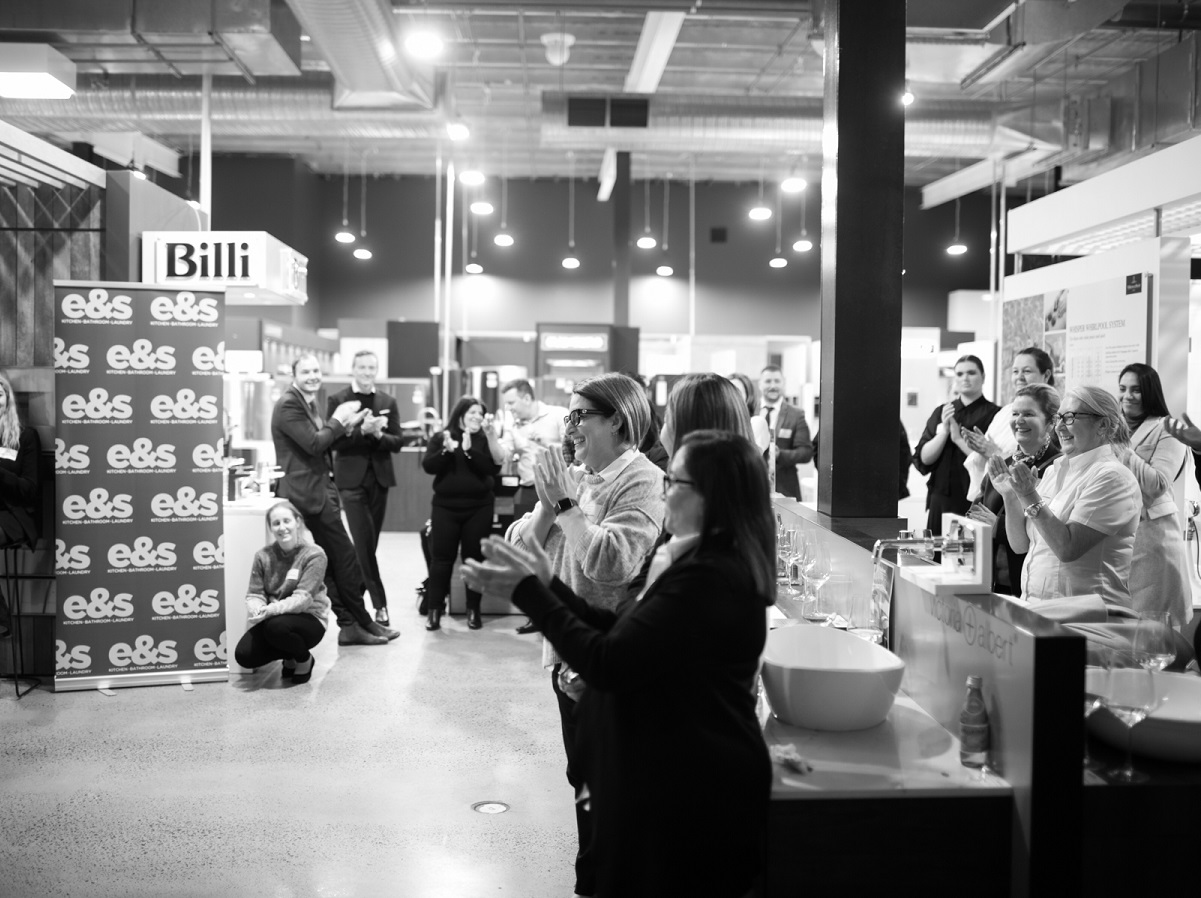 Electrolux human resources director, Sarah Gibbs and marketing director, Christina Kumcevski then delivered a presentation on the progressive ways Electrolux is fostering inclusion, diversity and well-being in their workplace.
Kumcevski shared her development at Electrolux and her fortune of having leaders who believed in her by offering the scope to explore different career pathways and opportunities. Through this breadth of exposure, she was able to find her ultimate passion for marketing. Kumcevski and Gibbs shared how well supported they are by Electrolux in having flexible working arrangements to flourish not only in their careers, but also as parents.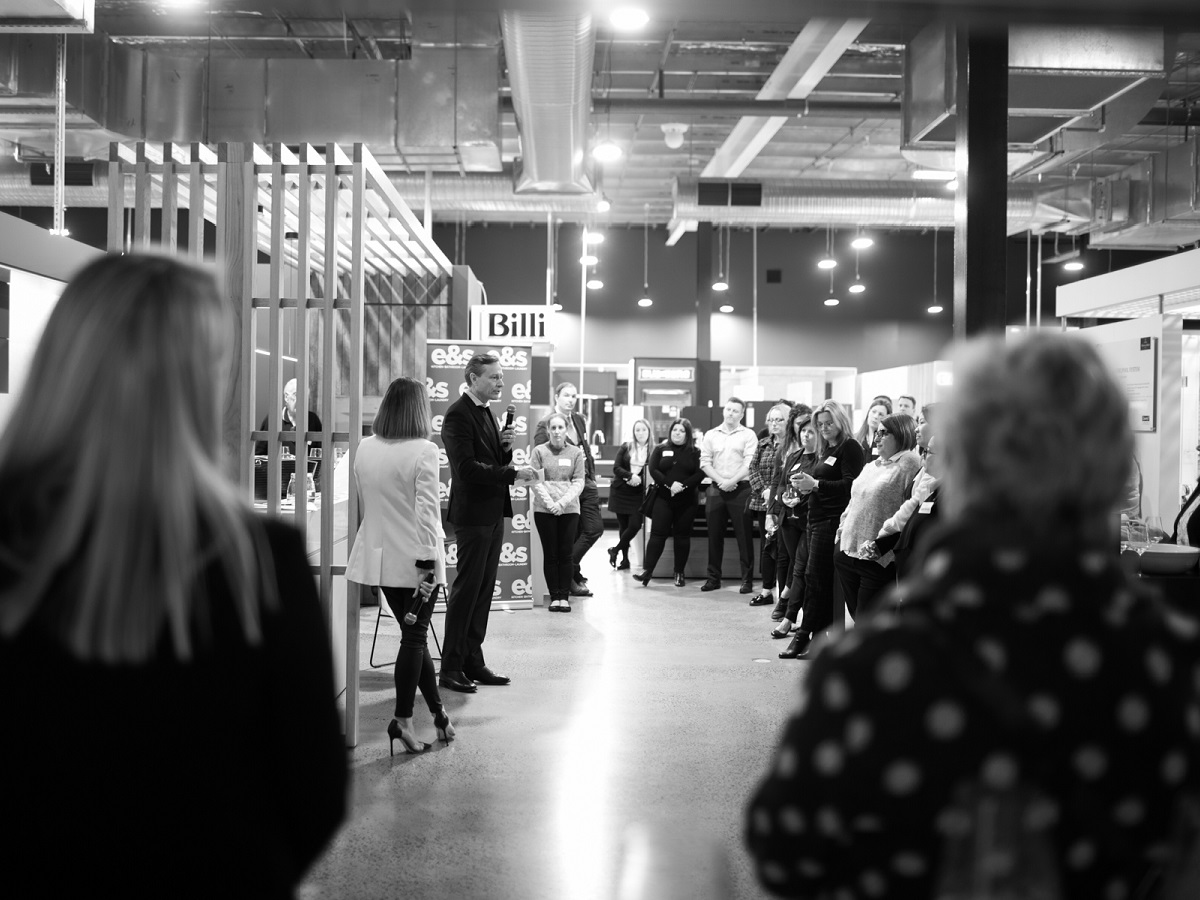 e&s category manager, Linda Soto and general manager of marketing and merchandise, Peter Barry took to the microphone to share their journey of working together through many of life's most challenging periods where flexibility and patience were critical. Barry spoke openly about the benefits of managing paternity and maternity leave with care for the individuals involved, the team and the business.
"It's the right thing to do, for a start," he explained. "The businesses that support women and parents to care for their children and return to work in a supported manner will perform better overall and will have a highly engaged workforce."
The line-up of guest speakers concluded with e&s safety manager, Matthew Ryan, who shared the impact of several female leaders during his career. He told a story of one leader who believed in his leadership capability beyond fixing operational challenges.
"She would not let me renew my forklift license," he said. "She knew if I kept jumping on the forklift and fixing everyone's problems, I would never expand my ability to think and operate strategically."
Women of e&s will be hosting ongoing quarterly networking and training events addressing key topics. The next event is scheduled for October and will encourage more important conversation about diversity and inclusion.