Former Smeg Australia managing director, Andrew Cronin passed away on Saturday 3 June, 2023.
Cronin worked with the Smeg brand for 28 years and 14 years at the helm, before making the decision to step away from the travel-intensive role to be more closely involved in the lives of his three children.
During his time at the helm, he spearheaded a period of growth, more than doubling turnover in six years, steering the company through its transition from a licensing agreement with Smeg Italy to an owned Smeg subsidiary.
At the time of his departure, Cronin paid tribute to the Australian whitegoods industry and the many great individuals within it, stating that while many are very tough over the business table, "after five they are truly great people to have a beer with".
He added: "To the Australia-wide Smeg team, I want to thank you sincerely for your dedication and loyalty which has been second to none. It has been a great privilege to share this journey with you," he said.
On behalf of senior executives past and present, Smeg Australia provided the following statement to Appliance Retailer:
"Andrew will be remembered as a man of character and influence. He was respected by both suppliers and retailers and, even after departing Smeg five years ago, his legacy as an influential and respected voice in our industry, remained. Although reserved, Andrew was loyal and devoted to his staff, many of whom he mentored.
"For Andrew, every staff member was treated like family and their loyalty was rewarded. He appreciated staff who were as driven by Smeg's success as he was. He fondly referred to our office and showroom as 'the family home' and regardless of whether you were a past or present staff member, you were always welcome.
"Andrew had a unique set of skills covering sales, marketing and product, although he did have a passion for product. His knowledge on many subjects from food to history was vast, making him an affable and entertaining host, a role he loved, as many of our retail partners would attest.
"On the personal side, Andrew was a deep thinker. In nearly all situations he remained calm and rarely flustered. One of his sayings: 'Cool as a Moose – whatever will be, will be', sums up his philosophical nature and has become Smeg folklore.
"Our love and thoughts are with Ann, their three children and family at this difficult time."
Smeg Italy's Emer Zavaroni said everyone at Smeg in Italy who had the chance of knowing Andrew Cronin is saddened by the devastating news of his passing.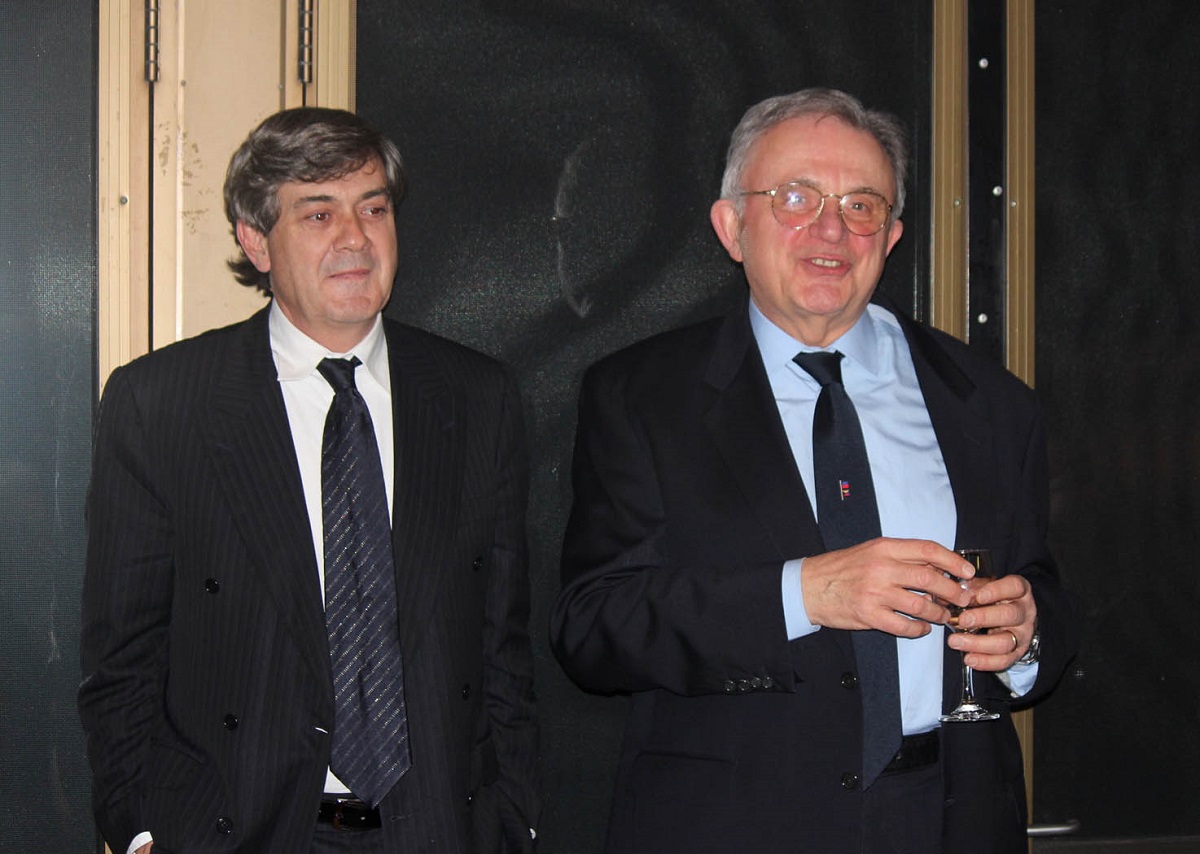 Andrew Cronin and Emer Zavaroni.
"We will remember Andrew as a true leader who contributed to the success of Smeg Australia. Outside of business, Andrew was a personal family friend, we spent a lot of time together and he will remain in my heart forever.
"On behalf of the top management of Smeg Italy and all those who had the chance of knowing him I express his wife Ann and his beautiful children our condolences assuring that our deep thoughts of sympathy are with them."
Jim Kalotheos, who was promoted to managing director following Cronin's departure in 2017, reflected on his relationship saying: "For almost half of my life, Andrew was my boss, my mentor and a mate. He introduced me to this amazing industry when he hired me in 1996 and shared his passion for product, sales and genuine relationships even after he retired.
"Those who knew him experienced the highest levels of confidentiality, the deepest measure of honesty (sometimes brutal), genuine integrity and huge trust all of which crossed even cultural boundaries. Outside of the industry, I will always remember him for his beloved glass of wine and a smoke, his passion for modern history, cooking, economics and of course his love for his beautiful family.
"I will forever be indebted to him for allowing me the privilege to learn by his side. I express my deepest and sincerest condolences to his family. May he rest in peace and his memory be eternal."