LASER has celebrated its 35th anniversary at an exclusive event in Sydney, unveiling the product range and new categories that will drive the company into the future, including an expanded smart home and pet technology line-up and new e-mobility and portable power station options.
LASER managing director, Chris Lau said, "From truly humble beginnings in a tiny store in Surry Hills, we've grown consistently for each of the last 35 years. LASER has stayed true to its mission – to deliver affordable technology to all Australians.
"We have played an important role in many Australians adopting new technology for the first time. I believe that a big part of our staying power has been our target to refresh our products and categories by at least 30% each year.
"While our journey started with floppy disks, it carries on today in areas such as smart home technology, where LASER continues to be one of the leading providers of smart lighting in the country. We thank our retailers and partners that we've had over much of our history. We started working with Norman Ross (now Harvey Norman) in 1989 and have decades long relationships with Big W, Officeworks and The Good Guys.
"We also point to more recent successes including the establishment and growth of our commercial and private label businesses. We currently have more than 800 products across more than 22 categories and 11 brands including CONNECT Smart Home, Tech4Pets, Navig8r and Gtek, as well as our private label work that supports ANKO in Kmart, XCD for JB Hi-Fi and BLE for Bing Lee.
"While we grow and evolve, our mindset remains the same – to stay humble, to work tirelessly to stay ahead of trends, to be the best possible partner for our retailers and to provide Australians with high quality but affordable consumer technology.
"When we launched our CONNECT Smart Home range five years ago, we were helped along by Google Home and hit price points never seen before in the industry, including a $10 smart light bulb. Half a million products later, we continue to see growth in the category and look forward to launching our Matter compatible products later this year.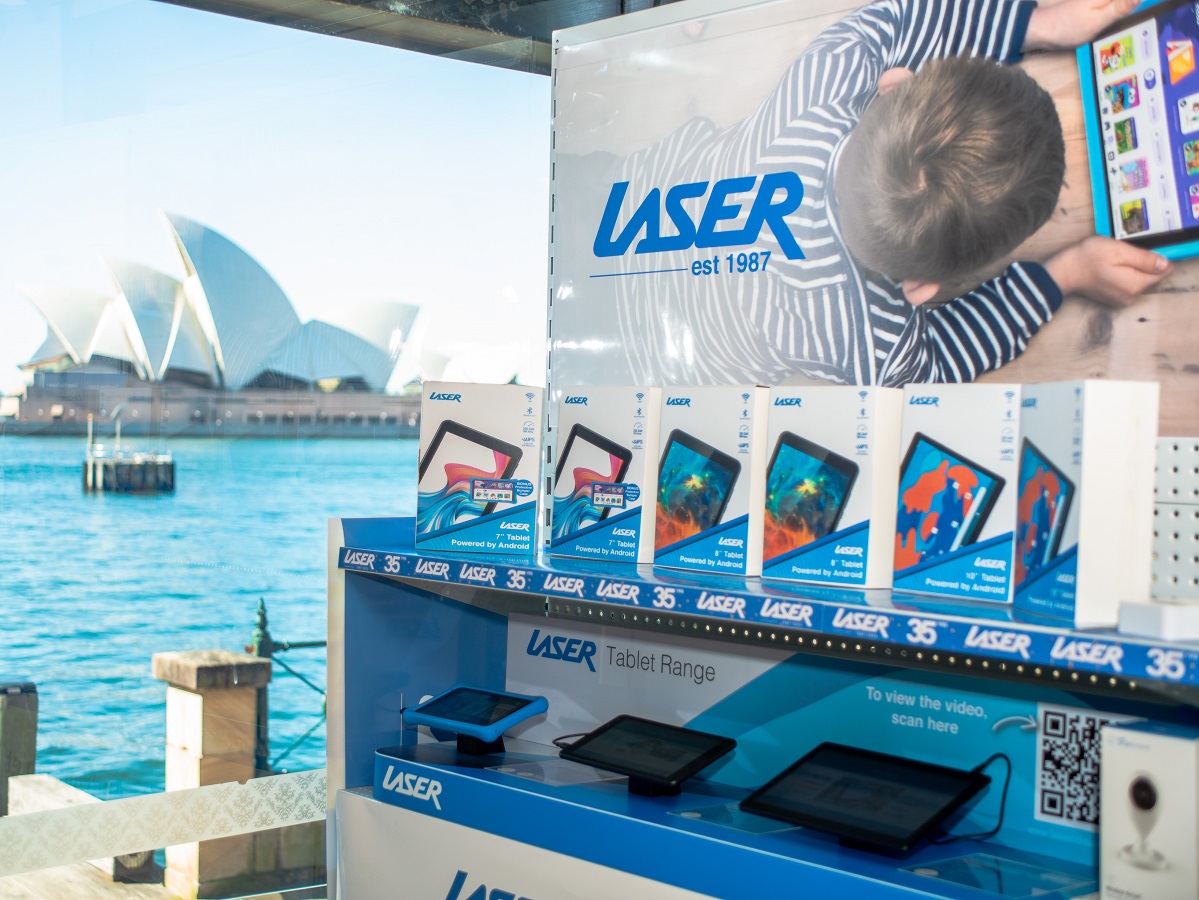 "While we look back with pride at our achievements, growth and staying power, we look ahead with tremendous excitement with a genuine feeling that our role in the consumer electronics industry has never been more important. With the impact of inflation and cost of living, the craving for new technology will need to be balanced with affordability. This is where LASER has always shone through.
"What does the immediate future hold? We expect to perform well in our existing categories of smart home and pet technology and we will shortly introduce portable power stations for camping, tradies and backup home power, and we believe e-mobility will mature as people look for new and different ways to move around.
"This year will see our range of products become compliant with standards such as APCO and Redcycle. In all cases, we are ahead of the mandated targets meaning Laser is one of the few local suppliers who can provide sustainability credentials and options to Australian retailers. We will be switching to recycled and recyclable materials in the construction of many of our product lines to reduce harmful plastics.
"We are proud to be a homegrown Australian consumer electronics success story, delivering great technology, affordable and accessible to all."