La Pavoni Australia has exhibited at the Melbourne International Coffee Expo (MICE) for the second year in a row with great success.
"This year MICE has been the launch pad for a new range of both professional and domestic coffee machines including a range of optional custom accessories to personalise the home café experience," Smeg general manager – professional division, Leon Wolf told Appliance Retailer.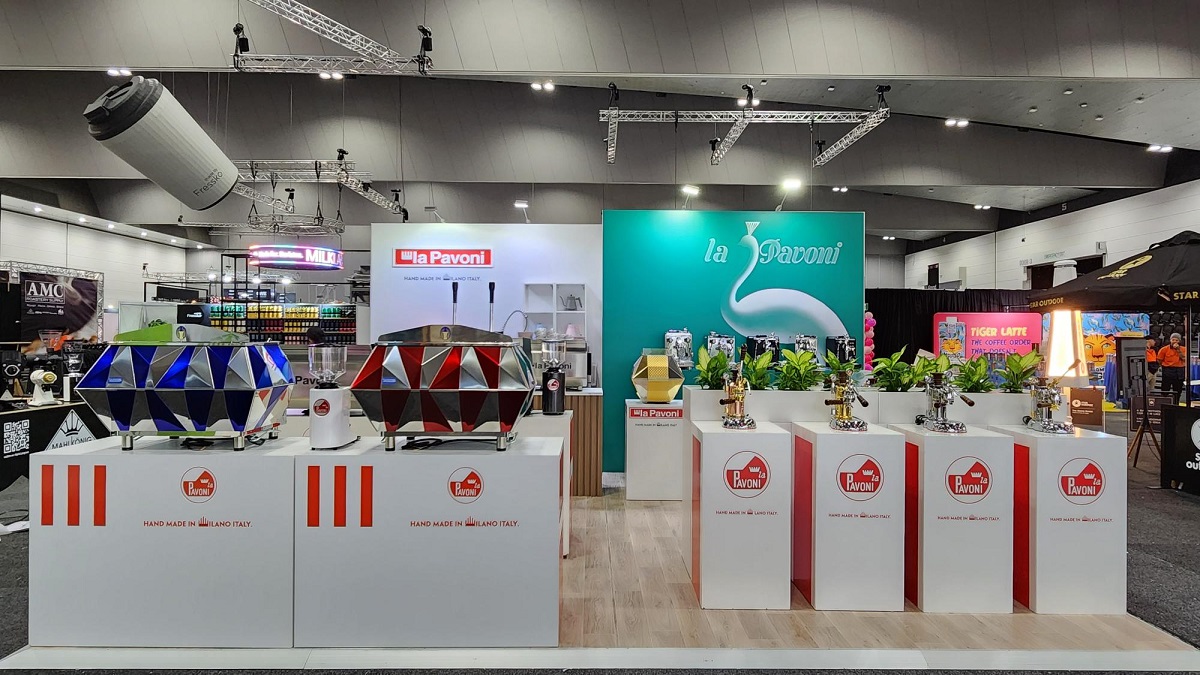 "The engagement at the stand from the coffee aficionados of Australia was overwhelming with positive feedback on our 2024 range of domestic semi-professional coffee machine range on display. Equally as impressed, the visitors to our stand from the professional scene were excited by our new two and three group professional range of machines including a new platform of coffee grinders."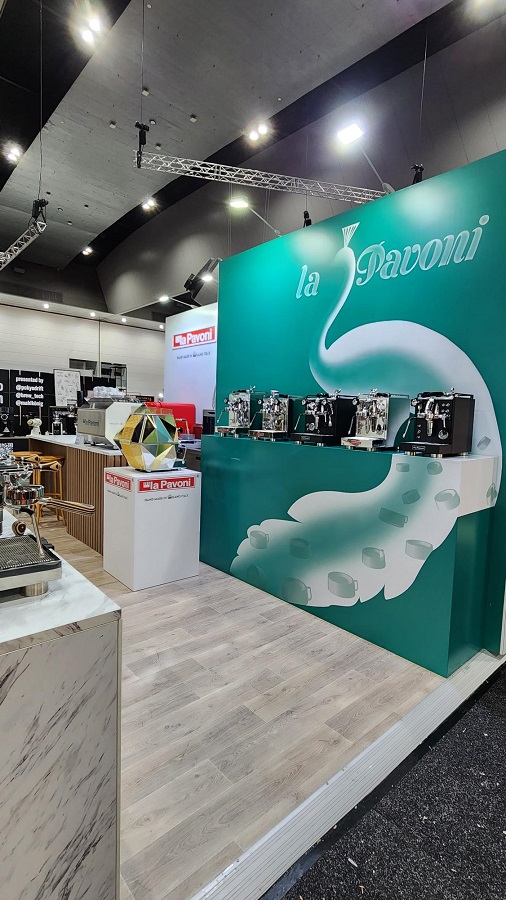 La Pavoni's participation in MICE followed an exclusive event held at the Smeg Australia showroom in Melbourne to showcase the latest coffee innovations from both La Pavoni and Smeg brands to key retail and coffee specialist partners.
The new platform of La Pavoni coffee machines includes the new Cellini Mini and Cellini Classic, both available in stainless steel or matt black, as well as the Cellini Collezione with new toggle controls for steam and water, and new Botticelli range with a new design aesthetic, PID, group head and magnetic filter tray.
Feature image: The La Pavoni team: James Hill, Luca Duarte, Leon Wolf & Tom Decent.