Premium BSH brand, Gaggenau used a pop-up event within the Milan Design Week, alongside EuroCucina, called Statement of Form to express its design-led brand values.
Gaggenau held the event at the Villa Necchi Campiglio which was chosen as the installation's location "because of the Villa's overhwhelming beauty, architectural significance and history of elevated living". Built in 1935 by Piero Portaluppi, it became the centre of Milanese social life for the elite of the day.
This was the first time that Gaggenau exhibited separately from EuroCucina within the Milan Design Week events and the brand chose to do this "to be closer to its like-minded and design conscientious audience".
The Statement of Form concept was designed to "represent the balance, tension and combination of elements that are required to make something exceptional" – the company said.
Using a number of food stations with food catered by three Michelin-star chef Christian Jurgens, visitors were encouraged to "wander through themes that make Gaggenau the premium luxury appliance manufacturer with a balance of raw materials and culinary creation, heritage and progressiveness as well as a celebration of craftsmanship".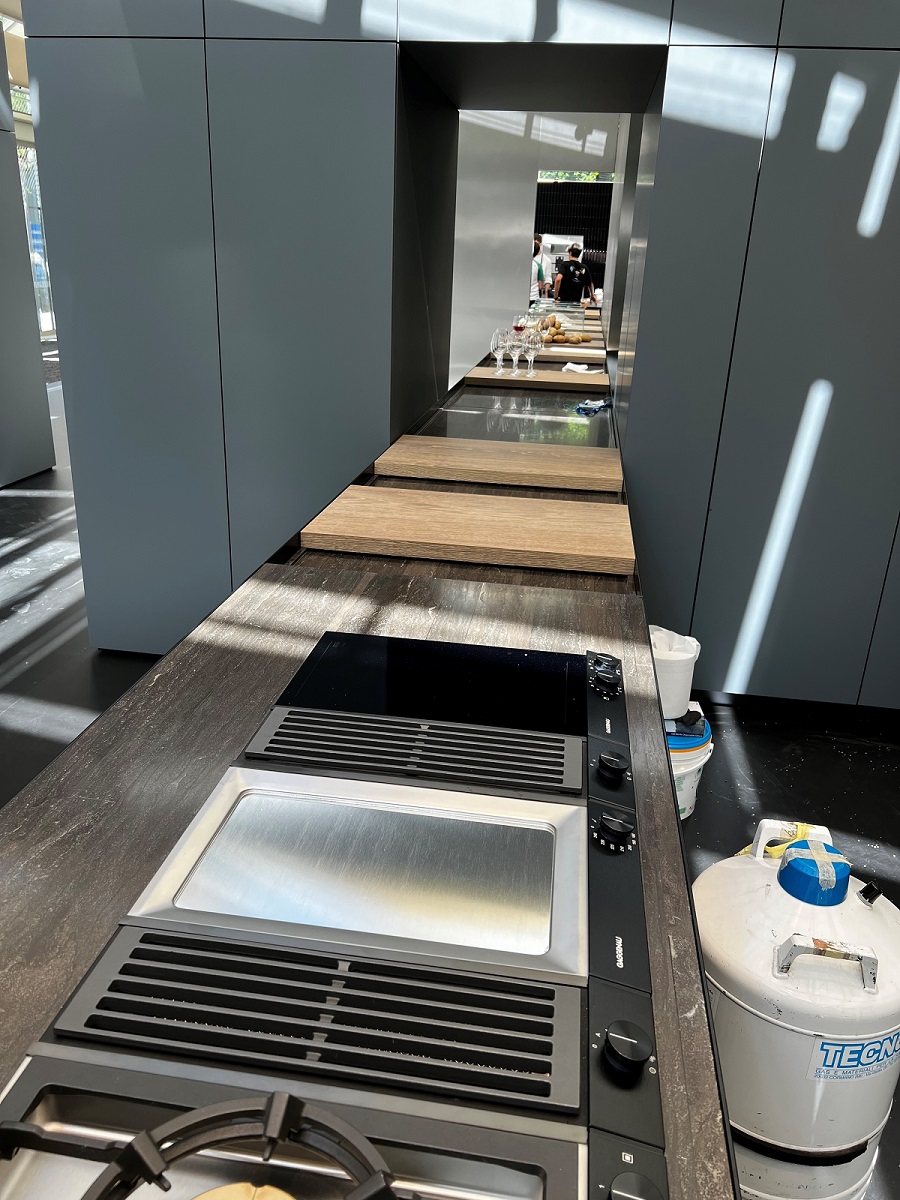 "Gaggenau crafts the exceptional using a design-led approach. The brand does not conform to norms, it makes them. Following its own path, it has helped shape much of what is considered as the contemporary kitchen, especially its use as the heart of the home and the entertaining space," the company said.
Feature image: Andrea Cleveland and Robert Warner on the Gaggenau stand.