Canon Oceania has revamped its 2020 Grants Program with a new category and increased cash donations to support the most vulnerable causes across the country.
This year, Canon has introduced a new Small Business category to its program, in recognition of the way these have been impacted by bushfires, floods and the restrictions brought about by COVID-19. Winners will also be selected from two additional categories: Community – which is open to organisations from not-for-profits, to grassroots groups and environmental causes; and Education – open to schools and other educational centres for children and adults. Winners will be selected based on the strength of their initiative and their impact on their community or business.
The Small Business Grant is open to all businesses across any sector the employs fewer than 20 people with less than A$10 million aggregated turnover.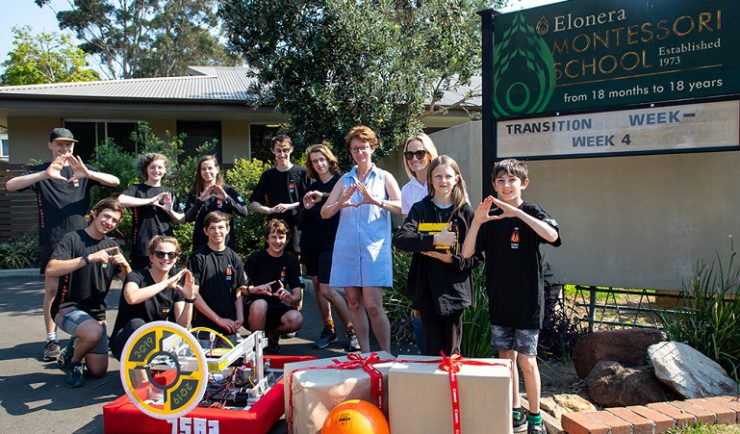 Elonera Montessori Robotics was the winner of the 2019 Education Grant
Each grant winner receives $5,000 in cash and Canon products, ranging from cameras and printers, to projectors and other accessories. For the first time, winners will receive an equal donation of cash and equipment, $2,500 each, to support causes trying to rebuild themselves in a weaker economy. Previously the split was $1,000 in cash and products.
The pressure COVID-19 has put on small businesses, schools and community organisations is unprecedented, Canon Oceania managing director, Dave Yoshida said. "While we are helping our customers, partners and employees navigate this new normal, we believe it's equally important to help the community around us."
The winner of the 2019 Education Grant was Elonera Montessori Robotics, a robotics team from a NSW independent school that provides outreach opportunities for disadvantaged people. They used the grant to provide a series of free, hands-on robotics sessions for children and young adults living with disability.
Aussie Ark, an environmental organisation focused on protecting imperiled species, was another 2019 winner that enabled staff to better track the health of sanctuary wildlife and natural breeding from a distance.
Submissions are open until July 31 via: www.canon.com.au/grants. For more information visit: www.canon.com.au/grants.