Asko launched a number of new products on its architecturally focused exhibition stand at EuroCucina in Milan.
Among the products launched were Asko's long-awaited new DW60 dishwasher platform and new tech-driven Celsius induction cooktops. The company also showed off its first wine cabinet products (feature image) and also introduced a new Pearl Grey colour for its Elements built-in cooking range.
Asko Appliances sales and marketing manager, Owen Holbourn, told Appliance Retailer that this year's EuroCucina – the first in four years – was exciting for a number of reasons.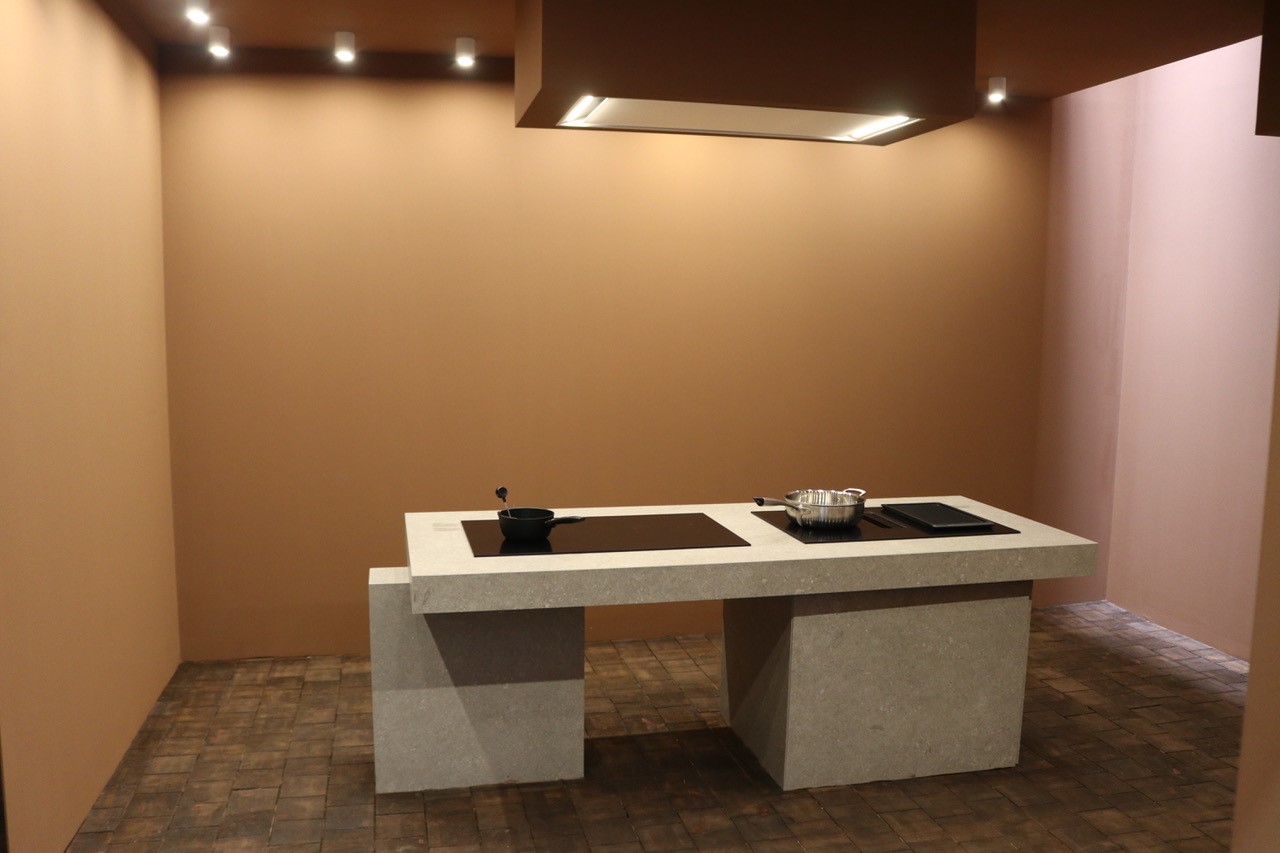 "It's the first time since the start of Covid we've travelled to Europe to be with our global team. It was invigorating to reconnect with friends, colleagues and customers from around the world. The Asko stand, created in collaboration with renowned architects Norm, is an evolution from what we've done in the past and engaged visitors through its contemporary design and provided the perfect platform for the Asko appliances on display. Asko is striving to become the most innovative premium brand in the Australian market and this was clear through the products we had on show.
"The highlights for me were the Celsius induction cooktops, due to arrive in Australia early next year. Named after Anders Celsius, the Swedish scientist who created the measurement, this new range delivers class-leading technology within Asko's trademark understated design, enabling customers to cook with absolute precision to the level of one-degree increments with connected cookware and a dedicated app containing over 500 video recipes that work in perfect harmony with the appliance.
"Asko is also well known for its dishwashers and the new DW60 range arriving in Australia early next year continues the evolution of an already impressive product. Retaining the ethos of 'more steel, less plastic' – the Asko DW60 range will include new features such as updated hygiene programs, including an ultra-violet light cleansing option, auto dose detergent capability, push to open feature, this combined with full colour interactive touch displays, new basket designs with greater flexibility all delivered within Asko's Scandinavian elegant design and renowned quality."