Uniden is captilising on the growing trend for home automation with an extension to its popular Guardian series of DIY home surveillance products. Its new app-enabled Smart Home Control range is designed to help users secure their home environment quickly and easily.
The unique Smart Home Control series offers a long range wireless solution with High Definition (HD) pan and tilt cameras. Launching in two kit combinations, Deluxe and Starter, both systems work straight out of the box and can be setup quickly.
The Smart Home Control series includes magnetic sensors for doors and windows, and indoor sirens, compatible with Uniden's existing range of AppCam indoor and weatherproof outdoor cameras. Passive infrared (PIR) motion sensors are a practical inclusion, detecting movement in 'blind spot' areas not covered by cameras like a driveway or backdoor.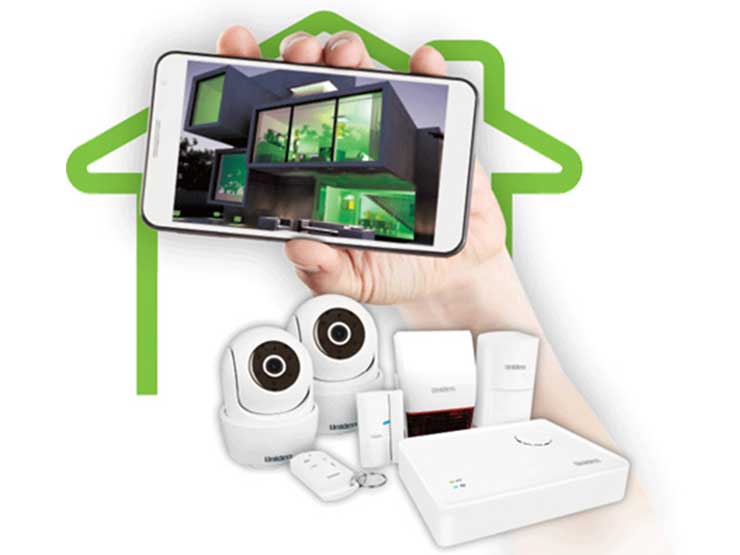 A gateway hub acts as the control room which sends and receives signals from the sensors, sirens and cameras. At the touch of a button, the key remote control can arm and disarm the home, and begin filming on cameras connected to the system. The future-proof system can also be expanded with additional sensors, cameras and sirens[i], making it the perfect DIY surveillance solution for virtually any home.
Uniden's Guardian Home app for iOS and Android smartphones and tablets – used in conjunction with the Smart Home Control range – provides users with greater flexibility and control. The app enables homeowners to logon remotely to view footage in real-time, manoeuvre camera movements and even set off sirens to deter intruders. When sensors or sirens are triggered, users are notified via alerts sent to the Guardian Home app and their assigned e-mail address.
Users can set-up multiple scenarios via the Guardian Home app to suit their preferences. For instance, create automated settings to begin recording on cameras and set off sirens when unauthorised entry is detected from the magnetic sensors or PIR sensors.
Smart Home Control: Deluxe Kit (GSHC5000) RRP $699.95 and Smart Home Control: Starter Kit (GSHC1000) $339.95.