Swann has launched its Wire-Free Security Camera with smart features including facial recognition and True Detect heat and motion sensing, as well as infrared night vision to see up to 8 metres from the camera in the dark.
Its robust, weatherproof design is IP65 rated to withstand rain, snow and heat. Featuring an ultra-wide 180-degree viewing angle, it can deliver complete coverage using fewer cameras, with free face recognition for up to 10 people that can trigger recording and personalised push notifications to a smartphone.
In addition, the Swann camera is protected by two-factor authentication, 128-bit bank level encryption of video and data and a personalised username and password safeguards. Free local and cloud storage means footage is saved to a secure cloud (for seven days rolling) and local back-up (for two days rolling) with added storage available via subscription services.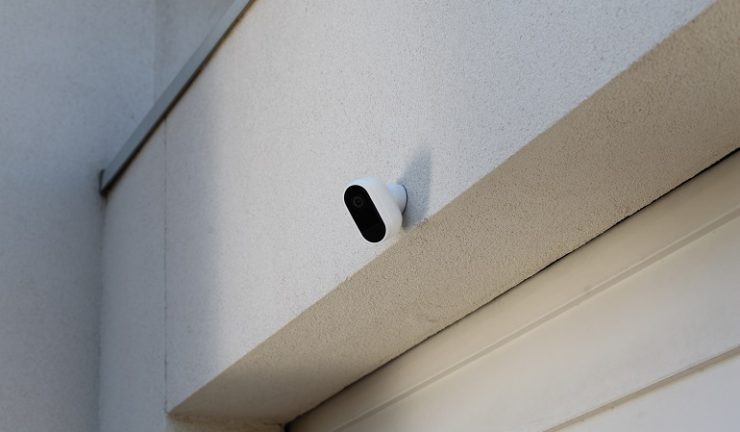 The Swann Wire-Free Security Camera is part of a complete security ecosystem that can be managed under the Swann Security app, along with more Swann cameras or fully wired DVR or NVR surveillance systems, and managed seamlessly within the one app. Swann is the only security brand that offers a complete line up of inter-connectable wired and wireless security solutions that is also completely integrated with Google Assistant and Alexa.
Swann CEO, Mike Lucas said, "The new Wire-Free Security Camera delivers high-performance smart security with a comprehensive set of features while keeping true to our tradition of low cost of ownership and ease of use.
"With both a microphone and speaker, users can have two-way conversations with anyone near the camera. That can mean scaring off intruders or telling a delivery worker where to safely place an important delivery. Alternatively, if the camera is indoors, it can be used to keep in touch with the elderly, family or pets."
The Swann Wire-Free Security Camera is available in black and white and in single and multiple packs, starting from RRP $249.95, via Swann online, Bunnings JB Hi-Fi, Officeworks, The Good Guys, Costco, Harvey Norman, and Bing Lee.