Four winning kitchen projects.
The winners of the Smeg Tour competition have been announced with entries submitted for kitchen projects, new builds or renovations featuring Smeg products, completed between January 2018 and August 2019.
Entries were judged by a jury of industry luminaries and previous Smeg Tour winners and participants, including Smeg Tour winner Anita Panov (panovscott Architects), John Wardle (John Wardle Architects), David Karotkin (Carabiner) and Janet Holmes a Court (philanthropist and architecture supporter).
Winners will receive return flights to Venice as well as a spot on the Smeg Tour, which begins at the exclusive Vernissage opening of the 2020 Venice Architecture Biennale. The Smeg Tour continues with a visit to Smeg's headquarters in Guastalla and enjoy the best of the region's culture and food.
Smeg Australia national commercial manager, Paul Enright said, "With deep roots in artistry and heritage in architectural design, Smeg is proud to support the Australian design community with initiatives like the Smeg Tour competition.
"This year's candidates showcased a great pool of innovative projects and creative use of materials and appliances in a nod to Smeg's continuous commitment to technology with style. We're pleased to be able to celebrate our local design talent with this unforgettable experience amongst some of the world's best, from the Venice Architecture Biennale to visiting our Guido Canali designed headquarters in Northern Italy."
The winning projects of the 2020 Smeg Tour competition are as below followed by comments from the jury:
Camp Hill Cottage, Owen Architecture (QLD)
Light and airy, Camp Hill Cottage fosters connection with the rituals of family life. Within its cottage setting, restrained material choices and elegant detailing complements the Smeg Classic built-in stainless-steel oven, gas cooktop, dishwasher and sleek cylindrical rangehood which provide technological performance and effusive style.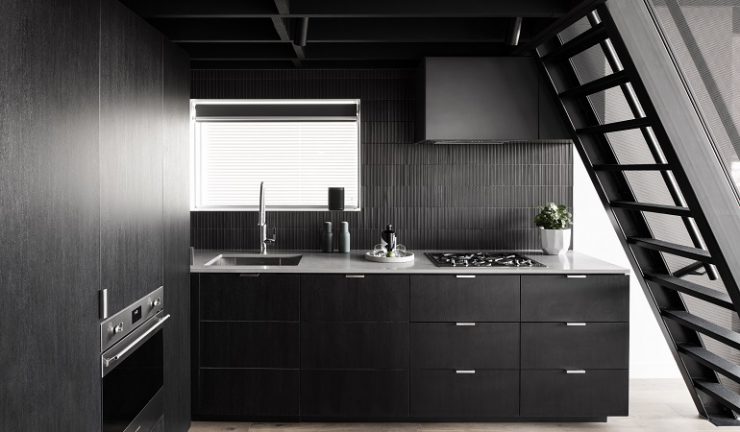 Elm & Stone, DKO Architecture (VIC)
Elm & Stone is an exemplar for compact living – demonstrating that a highly functional kitchen is essential at the heart of even the smallest home. Utilising a refined material palette, sleek detailing and timeless Smeg Classic appliances, the kitchens are clever and uncomplicated, and fit comfortably within this unique loft style living arrangement.
Sandy Point House, Kennedy Nolan (VIC)
This might be the perfect holiday kitchen: understated, functional and robust. But also, joyous and playful, allowing the human experience of those gathered in the room to be at the fore. A cohesive open plan comprising living, dining and cooking is enhanced with the timeless elegance of a Smeg Classic built-in oven while an induction cooktop seamlessly integrates into the broad timber benchtop.
Winship Cottage, Owen Architecture (QLD)
A clear passion for serious cooking is made manifest by this kitchen – enabling the decorum, and theatre, of preparing a meal for guests. An artfully layered threshold between the serving and service spaces with a Smeg Classic freestanding cooker with matching wallmount rangehood as the centrepiece, revealing a pride in the craft of cooking and creating.