Samsung Electronics Australia has launched into the party audio category with its Sound Tower series of multi-purpose speakers including the Sound Tower MX-ST90B (RRP $1,499), MX-ST50B (RRP $699) and MX-ST40B (RRP $599), available from July in select Harvey Norman stores and the Samsung online store.
The Sound Towers feature bi-directional sound with an output of up to 1700 watts, complemented by LED lights while being portable. There are five different light modes including Dance, Party and Ambient, which can be personalised and adjusted with effects.
The ST90B has been designed to create dynamic sound of 1700 watts, while the ST50B and ST40B offer a portable sound experience with large capacity built-in battery. All three models have been developed with durability in mind carrying an IPX5 water resistance rating.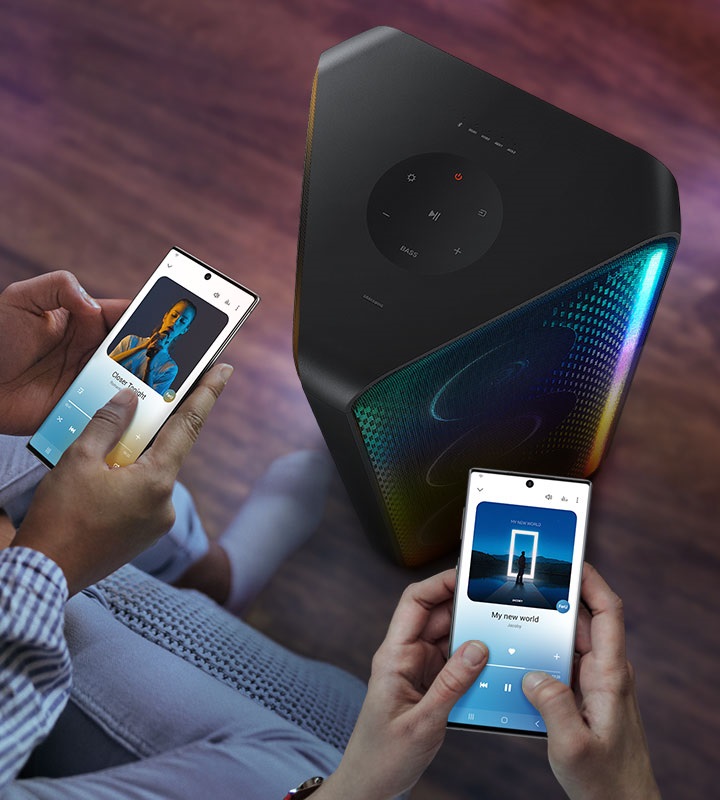 "People are enjoying the ability to socialise in the comfort of their own home but are also looking for ways to take their hosting and entertainment experience up a notch," Samsung Electronics Australia vice president of consumer electronics, Jeremy Senior said.
"The launch of our Sound Tower range and entry into the party audio category expands our already impressive range of audio products. We're confident that Sound Tower is going to be a hit with our customers who love creating the right ambience and audio experience when entertaining friends and family."