At the local launch of the GIGA 6 coffee machine, Jura global CEO, Emanuel Probst (pictured below) announced plans to open a Jura Campus with automated labs designed to increase the rate of innovation for new components and technology for Jura coffee machines.
"The opening of Jura Campus is a very important project. Everyone can build a building, but it has to make sense. Our goal is to speed up innovation with some 30 testing places in our laboratory with a plan to increase this to over 100," he said.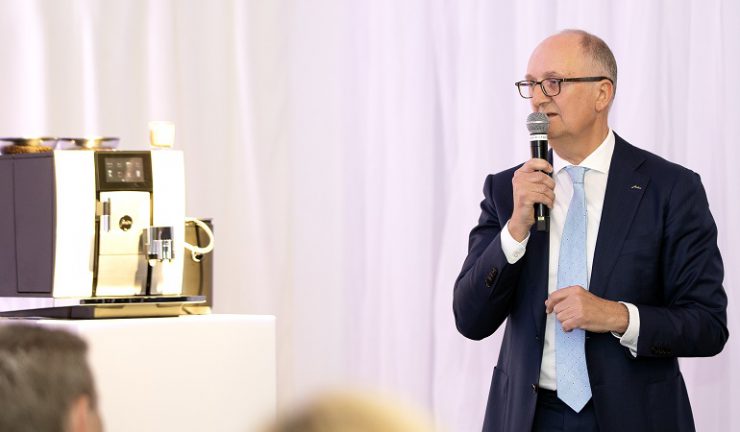 "We have enough space in our premises to have a second or third laboratory, but our first laboratory spans across two levels. On the first level, there will be robots automatically filling bean hoppers with coffee beans and just this function requires half a million dollar investment. It would cost less to have a person moving from machine to machine, but we need to invest in process innovation. The second level will be home to our team of engineers. Not only will the Campus create process innovation but workplace innovation also, with more flexibility for our engineers to work where they want to work."
"We want to produce more innovation in a shorter time which will result in better quality. You cannot innovate for the sake of it. The goal of doing business is to have a better product at a lower cost and this is done by having innovation tested.
An artist impression of the Jura Campus was shown at the GIGA 6 launch event 
"For example, we changed the formula for our Claris filter and decided to do something new, but this can take years to do. You first take an assumption, test it and then find it's worse than before, which is normal, but this process needs to be faster and this is why we need the new Campus. Every machine and every product need to go through 20,000 cycles or so and only then will a technology or component be released."
Jura Australia managing director, George Liakatos added the Jura campus typifies what the brand represents. "Constantly at the forefront of new technologies our innovative spirit can be fully realised with this project. Once completed, this advancement will allow us to bring new innovations to market faster but at the same time it will deliver and maintain the highest standards when it comes to quality and precision. It is incredibly satisfying working for a brand and company that is constantly growing and improving the way it approaches all aspects of the business."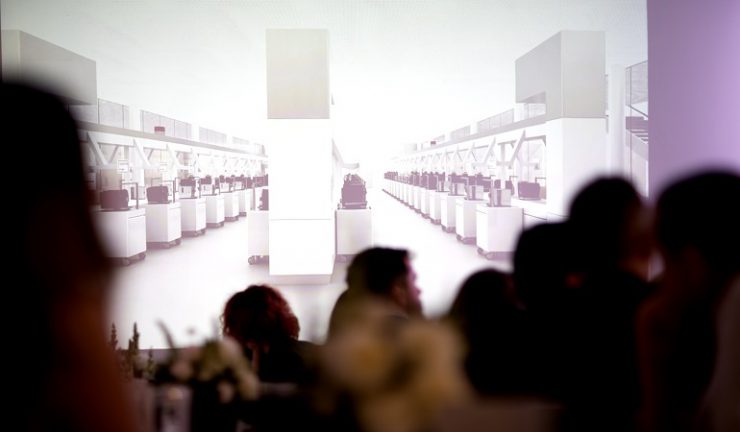 An artist impression of the automated lab inside the Jura Campus