The latest mobile phone handset Customer Satisfaction Report from Roy Morgan shows Google Phone with a 95.6% rating closely followed by a rejuvenated Motorola on 93.4%, with the Apple iPhone on 93%, Samsung at 90.1% and Oppo sitting on 88%, filling out the top five.
Roy Morgan CEO Michele Levine said Google has performed strongly throughout the year and looks set to be a strong contender again in 2020.
"Google has had a standout year in terms of customer satisfaction and is in a strong position to take out the coveted annual Customer Satisfaction Award of 2019. This will intensify the rivalry between Google and Apple and it will undoubtedly be a thrilling race to the finish. If Google were to win in the annual award category it would mark the end of an unbeaten seven-year winning streak for Apple," she said.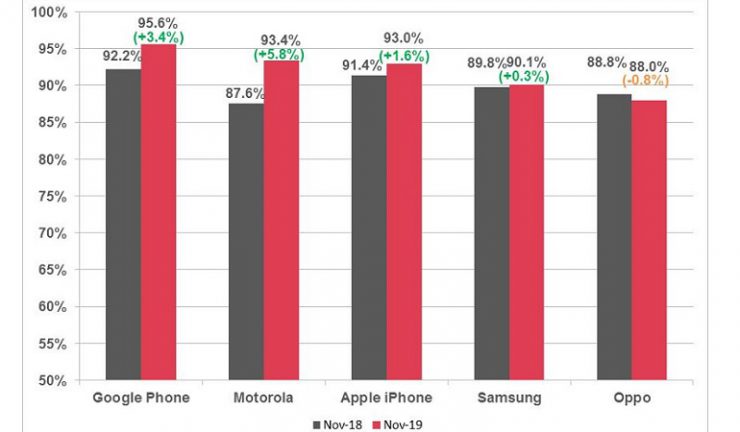 The steadily improving performance of second-placed Motorola, which recently announced a new smart flip-phone and a return to production of a high-end flagship phone in 2020, looks set to intensify the competition between leading brands, Levine said.
Over half of Google Phone users are under the age of 35 whereas this is reversed for Motorola with nearly two-thirds of users aged 35+.