Unveils latest cooker.
Ilve showcased its 150cm Quadra cooker with a 60cm Teppanyaki plate. This model comes with a larger internal capacity, improved lighting and digital thermostat.
A familiar feature, the Teppanyaki plate, has been updated and doubled in size. The removable plate features a 30cm grill plate as well as the traditional 30cm flat plate.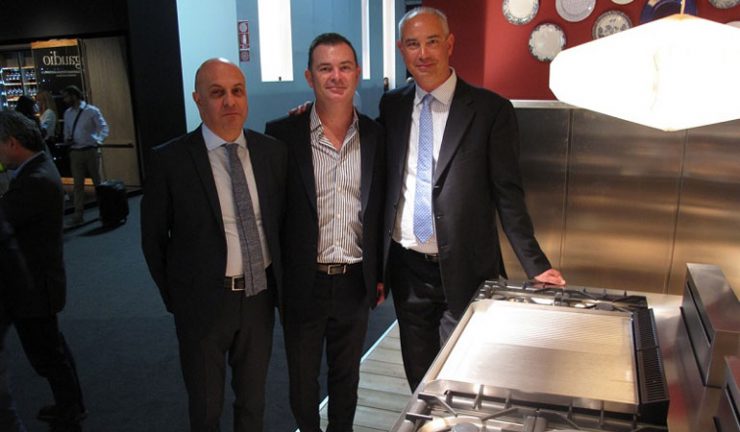 L to R: Ilve export sales manager Antonio Ruffato, Ilve national sales manager, Tristan Peters and Ilve co-owner Antonio Illotti
Ilve national sales manager, Tristan Peters, said the company will introduce soft-close hinges on ovens and storage drawers this year as well as investigating the opportunity to introduce flat-packed stainless steel kitchen solutions for retailers.
"This takes advantage of the company's heritage in cabinetry and pressed metal furniture," Peters said.
Ilve 150cm Quadra cooker.
Ilve shows interest in metal benchtops.