Breville has put its hand up to host the second Latte Art Smackdown at The Rocks Aroma Festival on Sunday 26 July, 2015. Sixteen professional baristas from across Australia will again go head to head in a knockout-style latte art competition as they compete for the $3,000 cash prize pool.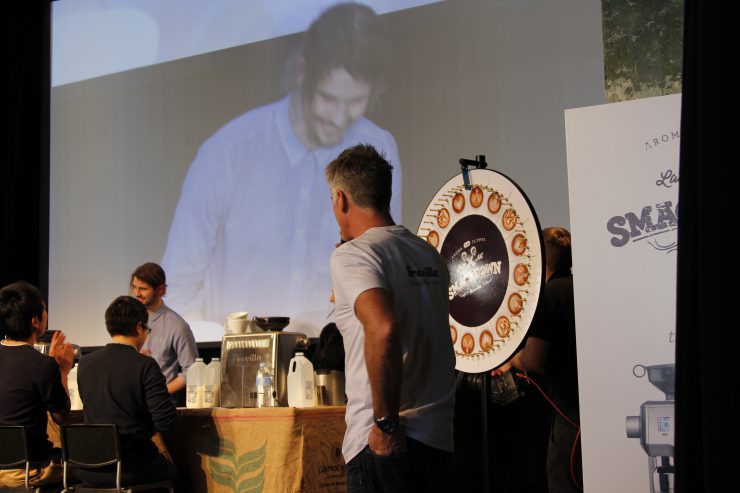 Breville Latte Art Smackdown at The Rocks Aroma Festival
Each round will be judged by Australia's coffee world elite – Caleb Cha, the 2015 World Latte Art Champion and Franki Shi, two times NSW Latte Art Champion.
Competitors will compete using the Breville Oracle® (BES980) – the world's first automatic manual espresso machine. The Smackdown wheel will be spun ahead of each challenge to select a latte art design. Each competitor will then be judged on their ability to replicate the design featured on the wheel in front of a cheering crowd.
Last year's Smackdown winner, Melbourne's St Ali café, Ben Morrow was buoyed by last year's event. "The turnout was probably one of the biggest I've seen for any latte art smackdown. Throughout each round the room built up from lively to entirely full and the energy was really good. People were cheering and clapping when patterns like swans and tulips came up on the competition pattern wheel."