Amazon is introducing the all-new Echo Hub, an Alexa-enabled smart home control panel, designed to provide a simple and intuitive way to manage disparate smart home devices.
It's easy to install and features a thin, eight-inch, touch-enabled display with a customisable dashboard to group and manage smart home devices, view multiple feeds at once, start a Routine, organise widgets, and manage volume and media streaming.
Echo Hub is compatible with more than 10,000 connected cameras, lights, locks, plugs, thermostats, speakers, and more. Echo Hub retails for $329 and customers can sign up to be notified when pre-orders are available in Australia.
Amazon has also unveiled the Fire TV Stick 4K Max as the first streaming media player to come with the Fire TV Ambient Experience and features an upgraded 2.0GHz quad-core processor, making it Amazon's smartest and most powerful streaming stick yet.
The Fire TV Stick 4K Max is the industry's first streaming stick to include support for Wi-Fi 6E, meaning customers with a compatible router can enjoy a smooth streaming experience with lower latency, faster speeds, and less interference. The Fire TV Stick 4K Max retails for $119 and is available for pre-order.
The all-new Fire TV Stick 4K is the next generation of Amazon's best-selling 4K streaming media player. Featuring an updated 1.7GHz quad-core processor, the model is nearly 30% more powerful than the previous generation. The Fire TV Stick 4K retails for $79 and is available for pre-order.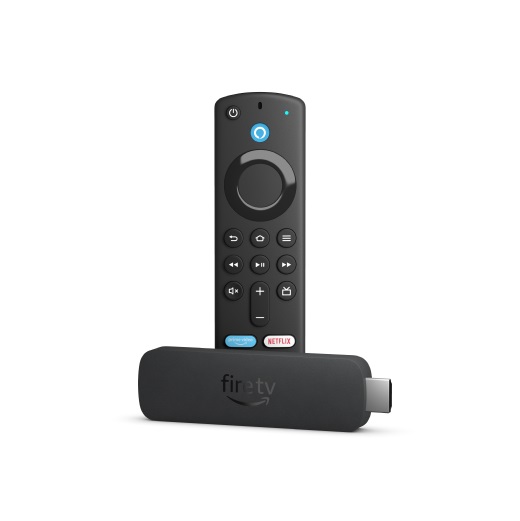 New features have also been announced for Amazon Alexa devices including Fire TV Ambient Experience, Top Connections (for Echo Show 15) and Adaptive Content (for Echo Show 8).
The Ambient Experience transforms the TV into an always-smart display. When activated, blank TV screens can be transformed into art from a collection of over 2,000 free artworks or personal photos. The Ambient Experience also allows users to display helpful information by syncing calendars and reminders, leaving sticky notes for family members, or playing audio from Amazon Music or Spotify. The Fire TV Ambient Experience will be available on the Fire TV Stick 4K Max.
Top Connections widget feature on Echo Show 15 makes it easier for customers to connect with loved ones. The widget allows the user to see favourite contacts and most frequently used devices within the household to quickly initiate a call or drop-in with a single tap. Top Connections is available in Australian on the Echo Show 15, and will extend to the Echo Show 5, 8, and 10 in the coming months.
Adaptive Content is a fresh home screen experience for the Echo Show 8 which uses on-device computer vision technology to adjust on-screen content based on proximity to the device. This new feature allows a customer to view content easily from across a room, such as a large clock display, with the screen automatically transitioning to a more detailed view as they approach the device. Adaptive content will be available in Australia on Echo Show 8 (2nd generation) next month and will roll out to other Echo Show devices next year.