Groupe SEB managing director, Joe Tizzone has confirmed pleasing Mother's Day sales for the business with air fryers the most popular item on mum's wish list with the product selling out in retail stores.
"We also launched our Cook4Me+ Connect around Mother's Day with very positive opening sales, and we expect this to continue as the weather cools down and consumers enjoy using multicookers and pressure cookers to create hearty meals," he told Appliance Retailer.
"When the pandemic first hit, we anticipated the worst. There was an initial slowdown, but small appliance and cookware sales quickly bounced back and ever since, we continue to see sales increases week on week.
"I think the success of our small appliances could be attributed to consumers spending more time preparing meals at home, browsing the internet and sharing cooking-related content on social media, including recipes. At Groupe SEB, we have been utilising Facebook Live and Instagram to engage with our customers, in addition to how-to recipe videos from our brand ambassadors."
Last month, Tefal brand ambassador, Justine Schofield filmed a Facebook Live event at Kitchen Warehouse Preston in Melbourne, demonstrating the Tefal Clipso Pressure Cooker, Ingenio cookware and new Ultimate Fry Deluxe.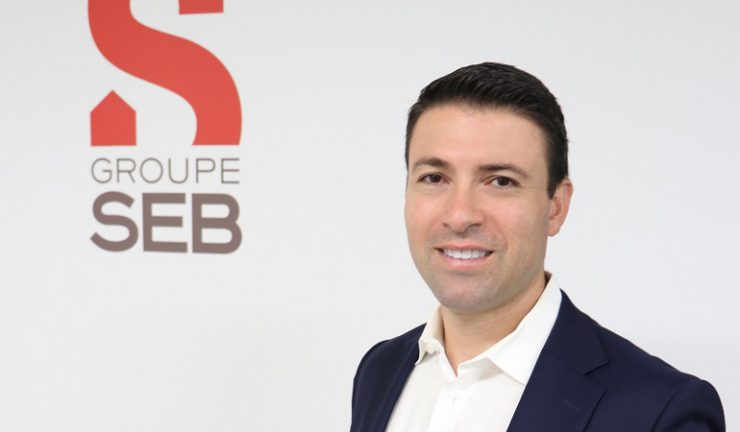 Justine made a three-course meal: Borlotti Bean Bruschetta, Southern Fried Chicken and a Bougatsa-Greek style custard pastry. The event gathered 200 viewers and has now more than 10,000 views on the Kitchen Warehouse Facebook page.
"The event went really well. Justine is an amazing ambassador for our brand and Kitchen Warehouse was extremely pleased with the audience results and engagement around the recipes and products. We look forward to organising this again with them," Tefal marketing coordinator, Megane Puillandre said.
Just ahead of Mother's Day, Tefal launched a cross promotion around the Peter Rabbit 2 movie in partnership with Sony Pictures between 16 March and 25 April, 2020. Consumers who spent $179 or more on Tefal products, received a bonus Tefal 5-Second Chopper valued at RRP $49.95, plus a chance to win $1,500 grocery shopping card.
"The competition was a great success with more than 800 redemption claims over the six-week period. Despite the COVID-19 environment and an expected decrease in participation for this promotion, the results were very satisfying, and the brand noticed a shift towards online purchases versus in-store purchases during this promotion," Puillandre said.