JB Hi-Fi will use 'scale' to compete with Amazon
Welcomes competition into the market.
JB Hi-Fi CEO Richard Murray has given his view on how the retailer can compete against players such as Amazon – and the answer is "scale".
When asked about Amazon during the half-year results, Murray had these comments about JB Hi-Fi's position against external competitors.
"We are happy to welcome all new competitors to the market – we believe we can compete efficiently. I am really 'stoked' across both JB and TGG, how an evolving retail market has allowed us to accelerate some of our projects which is really powerful and we are really pleased with the results of that. Good retailing is good retailing and JB has a globally unique business model, while I recognise The Good Guys metrics aren't exactly the same as JB, and obviously our software business does help us a tad, and that is unique but unfortunately that is declining as well.
"So how we think about the world is JB and The Good Guys have unique positions with their customers and it is very powerful and we are keen to maintain it, then with both of the businesses in the one group we see the opportunity to drive some group functions around supply chain and logistics that mean that when you want to invest in these areas, you are spreading that investment across a broader base and we think that is really powerful.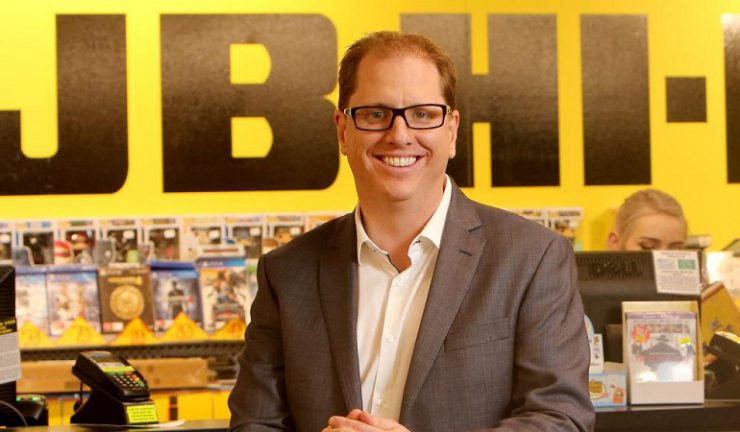 "The only way to compete is scale and we feel that in South East Asia are the scale player, so we get a seat at the table with our suppliers at a global level so that is really important to ensure they work with us and we work with them to stay relevant."

Murray also made other comments about the investment that JB Hi-Fi has made in its online business and the benefits it has from also having a physical retail presence.

"While I appreciate online is topical, in many ways JB has constantly evolved its store network, will constantly evolve the website and will constantly evolve our logistics offer and that is business as usual for us. We all know that a great checkout experience and making the online journey as seamless as possible which when you have both stores and a website vs a pure play the permutations that we have to deal with having a store network in a really positive way, but to try and make that seamless for our customers certainly does add to the intellect that needs to get applied, so there is a level of complexity and we continue to find ways to make the journey as seamless as possible – be it for customers that transact online or customers that are just trying to search product because if we get that right – that is very powerful.

Tags: featured-post