JB Hi-Fi seeing 'green shoots' at The Good Guys
CEO asked about impact of integration.
JB Hi-Fi CEO Richard Murray has discussed the journey that The Good Guys has taken as it has transitioned through new ownership since its acquisition.
Murray made the following observations, when asked this week about the integration of The Good Guys, starting with the impact of changes following the departure of several franchisees within the business known as joint venture partners or JVPs.
"Post the JVP transition, which in fairness to us was executed prior to our takeover, my thinking is we would have done that a little slower and that level of change that it forced and then you have to get the organsiation to rally around that – and there has been a lot of change and that change will take a couple of years to settle down.
"Has there been more change than there would otherwise be outside of JB Hi-Fi's involvement? Yes, but I guess we would back ourselves on understanding that we certainly do not want to 'JB' The Good Guys, but there are some fundamentals in retail like understanding where your sales are coming from, incentivising your sales staff and reducing complexity. I guess that we consider just fundamental to whether it is JB Hi-Fi, The Good Guys or other great Australian retailers and we are instilling those fundamentals in The Good Guys business and the staff are embracing it wholeheartedly – and they are excited about that journey – it just takes a while to get all of the component parts to line up.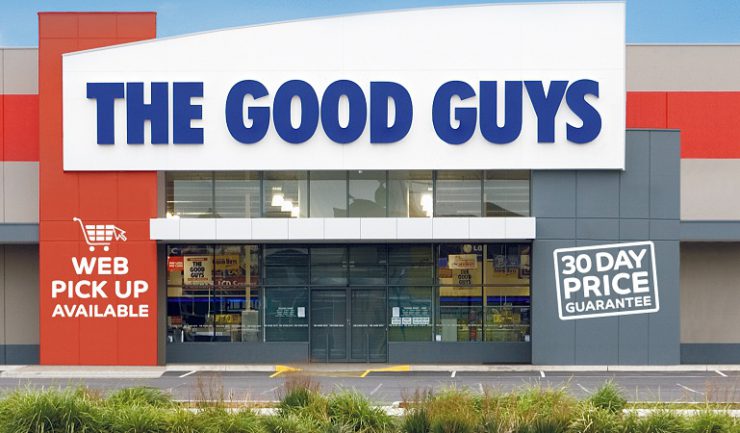 "With people – there are a lot of component parts to ensuring the team is lined up behind the strategy and we are trying to communicate clearly and concisely what we are trying to do, and as you introduce new systems and processes and ways of selling – people get the hang of it and we get on with it and I think we can see green shoots around some of the initiatives, and there are some initiatives that have not been enabled as yet and as we can get those enabled we see that will align the team and make their life easier which is what we want to see in sales.

"I get out to the stores quite a bit and both at the support office and store level, we are very comfortable with where morale is at. There's 12000 people at both JB and The Good Guys, so it is broad church, but overall I am pretty comfortable with where we are at."

Murray also said that the $20 million in synergies from The Good Guys purchase remains on track.

"We remain pleased with our progress on synergies and they remain in line with the guidance we have provided previously – which is $10 million this year and another $10 million next year and our progress is in line with expectations and it does give us the chance to re-invest if we achieve anything above that level," he said.

"We are making a number of decisions with The Good Guys for the long term. There are a number of dynamics in that business – there is the store performance, what the commercial business and two websites – so four moving parts. We can go into each of those parts – such as within the stores and ask what is happening with Average Selling Price (ASP) and what is happening with transaction volumes, and the lead indicators we would like to see. We would be more excited with seeing transaction numbers up for example, and we may be less concerned about ASP as we create a more sales-focused organisation which we consider to be critical, so versus the mix of the websites – between the core website and the eBay website and how we see that rolling out over time – we are keeping our options open on both of those things. With the commercial business in the second half, we are going back to some commercial in-store and some commercial as part of the broader JB Hi-Fi Solutions business. If you pull all of those things together – that has had an impact on sales."

Tags: featured-post