Costco defeats Kmart in customer satisfaction
Among discount department stores.
Costco has achieved a customer satisfaction rating of 88.9% narrowly beating out Kmart on 88.3% for the 2017 Annual Roy Morgan Discount Department Store Customer Satisfaction Award. Another monthly win could see Costco win the Award, although if Kmart wins in December, the annual result will be based on percentage scores.
Target's customer satisfaction rating of 87.5% in November is down 0.4% points on the previous corresponding period. Harris Scarfe and Best & Less also lost ground by 1.6% and 2.2% points, respectively.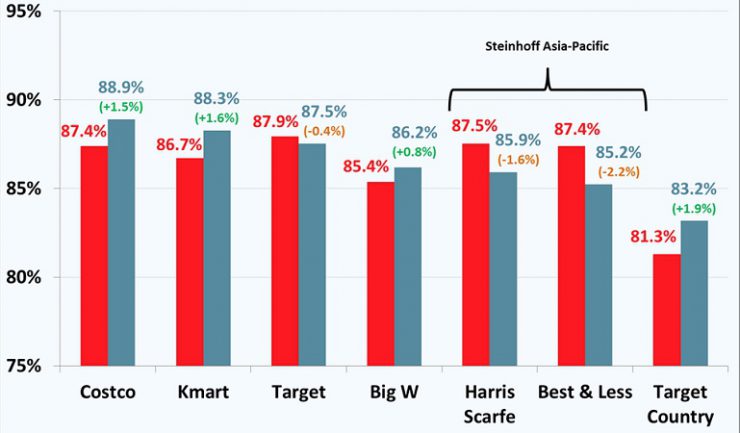 Roy Morgan ratings November 2016 (red) versus November 2017 (blue) 

Roy Morgan CEO, Michele Levine said, "Costco's victory in November breaks a run of four straight monthly victories for Kmart and gives the American retailer a marginal edge over Kmart with five monthly victories to four.

"Neither retailer has previously won the Award with previous winners including Target, Harris Scarfe and Best & Less."

Tags: news-6, slider