Schweigen set to capitalise on summer entertaining
With alfresco rangehoods.
Schweigen rangehoods for alfresco dining have been designed for a smoke-free, odour-free and noise-free experience this summer thanks to its powerful German-made IsoDrive motor system.
Schweigen managing director, Anthony Fletcher said the key to the ultimate outdoor kitchen experience and summer entertaining requires attention to detail not only with food, drinks and music, but also with the environment.
"We all know that the key issue with rangehoods is the excessive noise they produce during operation. With current trends seeing the rangehood as a centrepiece in its own right in modern homes, it is more critical than ever to tackle this problem," he said.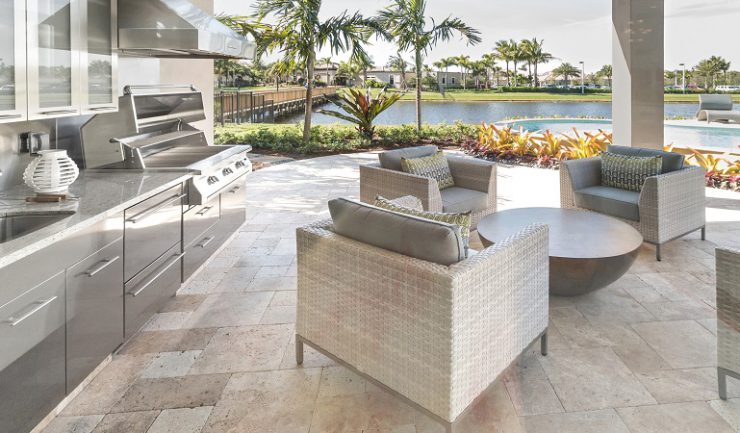 "More and more Australians are discovering that their outdoor kitchens are fast becoming the most commonly used room in their house, particularly during summer time.

"When consumers are indoors, they have a rangehood to extract smoke, odour and grease. It's just as important to have a rangehood in the BBQ or outdoor kitchen area because the smoke and odour are not diffused quickly or effectively," he added.

The Schweigen alfresco rangehood line-up includes the new Traditional Three Flare Canopy design. With two twin motors, this energy-efficient rangehood allows greater capture of oil and grease and maximises extraction of odour and steam by creating a funnel-like effect for faster extraction.

The line-up also includes the Undermount Outdoor Rangehood built into a bulk head or into cabinetry, ideal for consumers looking for a seamless design, integrated in their outdoor entertainment area.

Tags: slider