AEG drives laundry care message
In latest design partnership.
AEG has partnered with internationally renowned Australian designers and fabric experts, Alexandra and Genevieve Smart of Ginger & Smart to encourage Australian consumers to better care for their clothes and in turn, better care for the environment.
The latest AEG washing machines and dryers provide more functions than ever before, ensuring a tailored service for even the most delicate of fabrics, with a selection of systems that help deliver expert garment care at home.
Steam Refresh removes odours and reduces creases without the need for washing while OKOMix Technology premixes detergent in a separate chamber to activate all the enzymes before spraying garments for better care to ensure garments look their best for longer, without the need for professional services.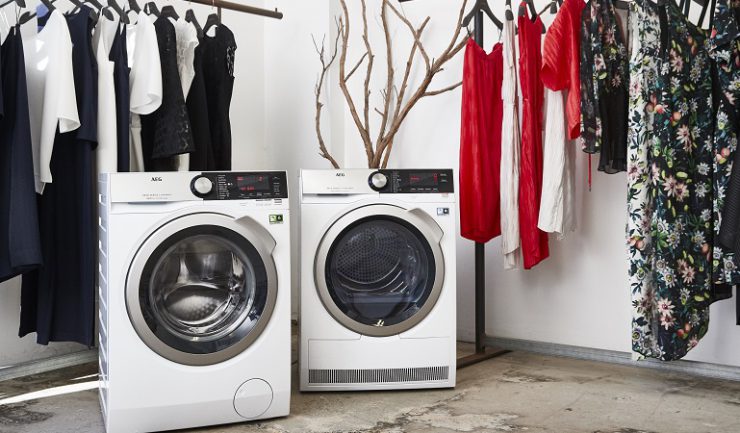 Electrolux Home Products (EHP) director of marketing, Anastasia Barlas said, "With a history of German engineering and stylish design dating back 125 years, AEG has enlisted the help of Alexandra and Genevieve Smart of Ginger & Smart.

"Alexandra and Genevieve Smart are passionate about sustainability and have partnered with AEG to further their quest to ensure consumers are taking care of their loved garments and choosing quality over quantity when it comes to fashion.

"Offering innovative at-home fabric care, AEG's latest washing machines and dryers provide more functions that enable home laundry care to be more efficient and effective than ever before."

The AEG LF8C1612A 8000 Series 10kg Washing Machine (RRP $2,299) comes with OKOMix technology, ProSense, Woolmark Green accredited, ProSteam and 1600rpm spin speed.

The AEG T8DHC862B 8kg SensiDry heat pump dryer (RRP $2,299) comes with AbsoluteCare System, 8 energy star rating, ProSense, and Woolmark Blue accredited.

Tags: slider