Tassie retailer talks up rangehood sales
Consumers signing up for package deals.
Rangehood sales are riding high for Tasmanian retailer Elite Appliances. Speaking to Appliance Retailer for the August Cooking Feature, managing director, Mark Banovich (pictured below) said business for speciality brands like Qasair and Schweigen are "very strong". And as promotional activity accelerates more consumers are signing up for packages being delivered by the bigger international brands because of the incentives being offered, Banovich said.
"Around 90 per cent of the rangehoods we sell are under-mounts, with consumers looking for minimalist design and ease of cleaning with the power to do the job over the corresponding cooktop, as well as being as silent as possible." The rise of the "off-board" concept continues to grow from manufacturers such as Schweigen and Falmec, driven by consumer's lust for power, while functioning with less noise. The new hob-to-hood technology from Electrolux is also expected to gain some momentum in the market," he said.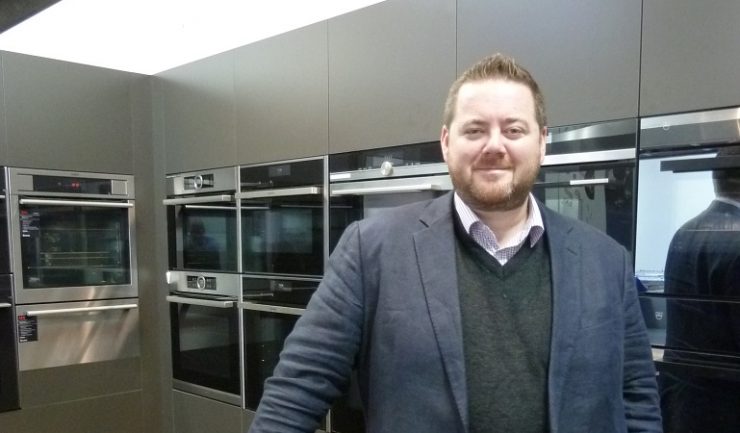 The new concept in extraction is about down-draft systems will continue to grow throughout the industry, he said. "Bora has been doing a fantastic job in raising awareness of other options to the standard rangehood. Gaggenau has also expanded its offering in this area as will Neff and Siemens later this year."

When it comes to trends and developments, Banovich is considering sous vide, not only for the quality result it produces, but also how it can be used as a convenience factor for busy people. "Several of the larger European brands are now offering the vac sealer drawers as in-built options and I see some specialist growth here married with the growing functionality of the combi-steam ovens. Obviously, this will need to be driven by regular cooking demonstrations, which are now an integral part of our business."

As for a general business outlook, Banovich admitted that Tasmania has had it fairly tough for the last five years or so, with nothing to gain via a mining boom. "Only recently has the market improved, given the growth in primary industry and tourism. First home owners have clearly benefitted through government incentive schemes and we have had our share of that market but lack of trade people has also meant that projects have suffered lengthy delays."

Read more about built-in appliances, freestanding appliances and rangehoods in the August issue of Appliance Retailer, out soon. 

Tags: news-3